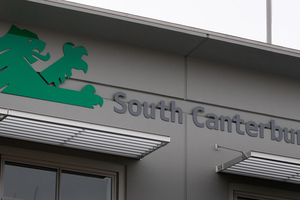 New Zealand's biggest white-collar fraud trial has been delayed a month and won't start until next March.
Justice Paul Heath in the High Court at Timaru yesterday released a document after a hearing last week on the case against five people charged in relation to the collapse of South Canterbury Finance.
Edward Oral Sullivan, Robert Alexander White, Lachie John McLeod, Terrence William Hutton and Graeme Robert Brown are charged over the case which is set to be heard in Timaru on March 12, instead of February 10.
Former SCF chief executive Lachie McLeod also applied for a discharge without conviction and the judge said that would be heard during the week of August 5 in the High Court at Timaru.
An attempt to have parts of the case shifted from Timaru to Christchurch failed.
Some counsel for the defendants requested pre-trial applications be heard in Christchurch but the judge said not everyone had agreed to that.
"In those circumstances, the pre-trial applications will be heard in Timaru," he ruled.
During the week of August 5, he said he would establish a "generic timetable" to allow all pre-trial applications to be addressed.
The five have denied 21 charges brought against them by the Serious Fraud Office and a telephone conference was held to resolve the Crown's application to adjourn the trial date.
"On March 26, the Crown applied to defer commencement of the hearing due to difficulties faced by senior and second counsel who have involvement in other proceedings in February and March, 2014," the judge wrote.
Colin Carruthers, QC, for the Crown had a two-week trial starting in late February, the judge said.
All the accused opposed the date change.
The judge decided to push the trial out by a month.
"I do not consider that any fair or prompt trial rights will be affected by an adjournment of that duration," the judge said.