Liquidators could reclaim 'inflated' payouts from collapsed fund manager to redistribute.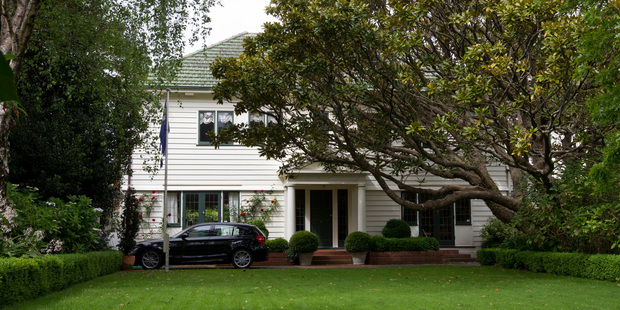 Ross Asset Management investors who were paid out "inflated" returns by the collapsed Wellington fund manager could have their money taken back and redistributed by liquidators.
Ten companies of the RAM group were put into the control of PwC this month after investors complained to the Financial Markets Authority.
During his investigations of the group's affairs, PwC partner John Fisk says he may have found "characteristics of a Ponzi scheme" at RAM, where some payouts to investors were funded by new client funds.
See the PwC report to the High Court here.
RAM's founder and director, David Ross, is in hospital and unable to assist PwC with its investigation.
Although the receivers are still unravelling Ross' affairs, Fisk met the FMA yesterday to discuss putting the group into liquidation.
Given its involvement with the companies, Fisk said it made sense for PwC to be appointed liquidator, needing an order from the High Court.
While Fisk believes liquidation would bring about the best returns for Ross' out-of-pocket clients, there are plenty of issues that still need resolving, including that some investors received full repayment of their portfolios at "inflated rates".
Although several investors got all their money out of Ross, other clients were at present likely to get back only a few cents in the dollar, Fisk told the Herald last week.
If appointed liquidator, it was a possibility PwC would claw back funds from some who pocketed inflated returns, Fisk said yesterday.
"That's one issue we're discussing at the moment and it's one we haven't really reached a conclusion on yet. It is a possibility," he said.
Liquidators have the power to perform a "voidable preference", where they can apply to reverse a transaction made up to two years ago on the grounds it unfairly privileged some creditors over others. Over the past 24 months about $67 million was withdrawn from the Ross Group by investors, while only $41 million was invested with the fund manager.
Although PwC is pushing for a liquidation, Bruce Tichbon - the spokesman for a collective of Ross investors - said more needed to be sorted before that step was taken.
The 60-year-old said his group was concerned that some brokers who dealt with David Ross had still not been contacted by the receivers.
"There's a lot of people who have lost all their savings. These people really need to be informed on what the options are," he said.
His group was also interested in limiting the professional fees charged by receivers and liquidators, he said.
A report released last week showed PwC has charged $56,500 in fees, while consulting and legal fees have amounted to $37,485 so far.
Director was held in high esteem
Fund manager David Ross formed Wellington-based Ross Asset Management over 20 years ago and was, one investor said, held in huge esteem by brokers and his clients.
Ross, who is in hospital, was the firms' director and co-owned the company with his wife, Jillian.
Based on Companies Office records, Ross, in his early 60s, resides in Hutt City at a property with a capital value of $2.2 million.
One investor, Bruce Tichbon said Ross was well regarded by the industry before RAM's troubles.
Those who had money tied up with RAM ranged from "children to elderly, retired folk", Tichbon said.
"It was not the financial elite, [it] was ordinary New Zealanders who are working hard and have saved money," he said.
Funds failure
* Were you an investor with David Ross? If so, please contact Hamish Fletcher (hamish.fletcher@nzherald.co.nz)
* RAM receiver PwC has identified just $10.6 million of the $449.6 million the Wellington fund manager was believed to be controlling on behalf of 900 investors.
* PwC partner John Fisk said the "the chances of finding the hundreds of millions seems to be pretty slim now".
* The almost half a billion dollars apparently owed to investors is likely based on fictitious or exaggerated returns which clients were told they were entitled to, PwC says
* The Serious Fraud Office confirmed this week it was investigating both Ross Asset Management and its founder, David Ross.