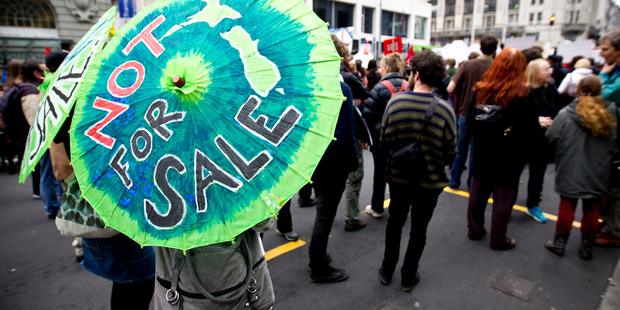 Contact Energy produced a better than expected result this week with a 17 per cent increase in net profits after tax to $176 million.
Morningstar analyst Nachi Moghe said the result was well ahead of his forecasts but he won't be changing his projections because of ongoing uncertainty around hydrology conditions, demand, wholesale prices and retail competition.
Moghe said Contact had done well over the last year because of dry conditions in New Zealand and its diversified approach to energy generation.
Contact owns thermal as well as hydro power stations which meant it was able to make up a reduction in hydro output with an increase in its thermal generation.
The reduction in hydro generation also increased wholesale electricity prices.
But it suffered on the retail side of the business with margins at an all time low, intense competition and high customer churn. Moghe said Contact was well placed in a longer term because of its flexible portfolio of generation assets but he believed it would continue to have short-term share price volatility.
"Although, we don't see any near to medium term catalysts, we encourage long-horizon investors, who can withstand short-term volatility, to use the current valuation as a point to initiate positions."
Contact's shares closed down 3c at $4.87 yesterday.
GOOD YEAR
Contact's strong result bodes well for the proposed partial float of Mighty River Power. Like Contact Mighty River has a mix of generation assets with both hydro and thermal generation stations.
In its half-year result Mighty River reported underlying after-tax profit of $101.7 million for the six months to December 31 up from $89.4 million in the previous corresponding period. It also raised its earnings forecast for the full-year from a range of $430 million - $450 million to a range of $460 million to $475 million.
The Government will be hoping Mighty River's result also exceeds expectations giving a good start to its float programme. Mighty River is due to report its full-year result on August 28.
PROTESTING POWER
Companies involved in the partial sell-down of Mighty River Power are getting more than they bargained for.
Stock Takes understands occupants of ANZ's Auckland tower called in police this week to advise them on how to cope with asset sale protesters.
The offices of Mighty River Power were picketed last month and lawyers Bell Gully have also faced protesters.
Police are understood to have told staff to keep calm and listen to what the protesters have to say.
Firms are worried that their other clients will feel uncomfortable with having to wade through picketers to get into the building.
It's just the latest irritant for staff in the ANZ building who have already had to put up with months of disruption while their building is renovated.
PACKER CONNECTION
An Australian fund manager with links to the Packer family has emerged as a substantial shareholder in Trade Me.
A notice to the stock exchange yesterday revealed Sydney-based Ellerston Capital has taken a 5.18 per cent stake in the online auction site.
Ellerston was set up as a subsidiary of CPH - the Packer family holding company - in 2004. Its website says it focuses on direct public equity market and managed fund investments.
Investment bank UBS, which was involved in advising on the sale of Trade Me shares, has recently dropped its share in Trade Me below the 5 per cent threshold to 4.96 per cent.
Australian media company Fairfax retains a 51 per cent share in Trade Me.
All eyes will be on Trade Me's first full-year result announcement, due to come out next Wednesday, to see if the company meets forecasts made in initial public offer documents released ahead of its float last December.
Trade Me shares were issued at $2.70 in December and hit a high of $4.07 at the end of May. Yesterday they closed down 2c on $3.85.
PAY RISE PALAVA
Infrastructure investor Infratil managed to get enough investor support to pass a fee rise for its board and several subsidiary companies at the annual general meeting on Monday.
But the results show there was a significant level of opposition. The resolution passed with 79.98 per cent of the vote with 20.02 per cent voting against it.
A further block of shareholders controlling 47,503,516 shares abstained from the voting. The numbers abstaining were roughly half those who voted for it.
Shareholders' Association deputy chairman Des Hunt says it was in favour of the director fee increase because it believes Infratil is doing well in a tough market and its directors have a tough role managing businesses in overseas markets which require a high level of skill.
But others were not so happy because as well as receiving directors' fees the company pays a management fee to related party Morrison & Co Infrastructure Management. Last year it was paid $18.3 million.
Infratil shares closed down 2c on $2.08 yesterday.
VALUE EXTRACTION
Other market players have also noticed that many of Infratil's major investment companies have been raising money of late.
TrustPower, in which Infratil owns a controlling stake, this week revealed its $75 million bond offer was fully subscribed.
In July Z Energy, another Infratil investment, issued $135 million worth of seven-year bonds.
Some say the company has changed under the eye of Rob Morrison - the brother of Infratil found Lloyd Morrison who passed away earlier this year after a battle with cancer.
Morrison is said to be putting pressure on a wide range of group investments to perform more strongly.
It will be interesting to see how the strategy pans out for the company.