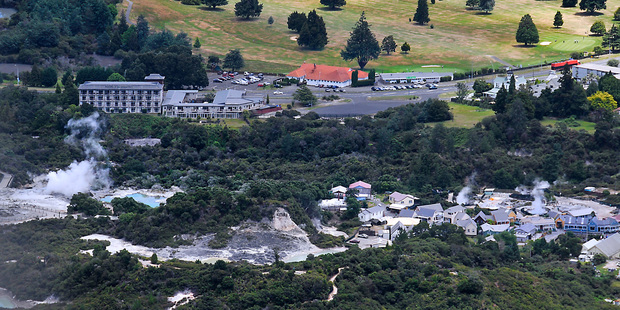 A group of Australian investors has spent up large on a three-day Rotorua property shopping spree.
The 19 investors, on a buying trip after completing a nine-month property investment course, made offers on at least 20 residential properties last week.
It's the third year in a row graduates of the Melbourne-based course have come to Rotorua to put their new-found skills into practice, this time spending two days in Wanganui en route.
Sue Baker of Professionals McDowell said the investors, individuals from all walks of life, had been so impressed with the opportunities in Rotorua some were planning to return in September. Baker was instrumental in attracting the group to the city, having built a strong relationship with the course organisers and even holding online seminars for them on the Rotorua market.
That paid off, with herself and colleague Peter Guilford currently working through 16 offers from the group.
She said the investors had done extensive pre-trip research and knew exactly what they were looking for.
"They were all looking for rental return on a property," she said. "So they were looking at things like rents, rates, even fireplace emissions."
She said the group had turned to New Zealand as it was difficult to get rental returns in Australian cities. Another advantage was the lack of capital gains tax and stamp duty and the favourable exchange rate.
Guilford said the visitors viewed homes ranging from $99,000 to a block of flats worth more than $500,000.
She said the buyers had made fewer offers in Wanganui than Rotorua, despite there being an abundance of cheap properties.
"Rotorua has the infrastructure to support our rentals," she said.
"It's all about being positive and not under-selling our city."
Harcourts Rotorua manager Hielke Oppers said his agency had also received at least four offers from the group. He said the transtasman visit was a sign of the market picking up and of an increased confidence in property investment.
"The properties they were looking at were all based on cashflow. People have learnt, if you want to succeed in investment you need high returns."
For more articles from this region, go to Rotorua Daily Post