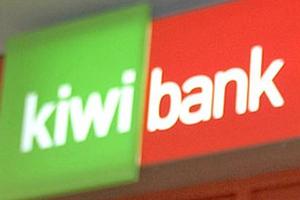 Kiwibank is the latest bank in New Zealand to slash unpopular fees for customers' accounts going into the red.
The Government-owned bank announced today that it would cut dishonour fees for failed automatic payments, direct debits and cheques from $30 to $7.50 for personal and business accounts from the beginning of October.
Unarranged overdraft fees would be reduced from $15 to $10 per month and honour fees removed entirely.
Acting chief executive Nick Astwick said the fees to be charged for failed payments would revert to the charges originally set by the bank when it was launched in 2002.
The reductions would reduce the bank's revenue by about $18 million a year.
"We do believe a small fee should apply to cover bank costs and to encourage customers to ensure they meet contracted payment obligations to other parties and companies," said Astwick.
"However, it has become clear that the level of the fees has been causing financial stress for customers on limited incomes and, in line with market changes, we are reducing our charges."
Westpac is reducing its exception fees on all credit card, savings and transaction accounts, for both personal and business customers, from between $25 and $30 to $9 from October 1, which will cost the bank about $50 million each year.
Last month BNZ said $20 honour fees, $35 dishonour fees and unpaid bill fees on transaction and savings accounts, for both business and personal accounts, would cease on September 1.
The fees are worth about $25m in revenue each year.
- NZPA