Seven European nations expected to lobby Pacific leaders on Waiheke Island for their voting support.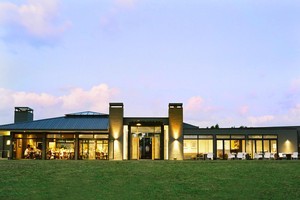 It's an unusual Pacific Islands Forum that attracts Hungarian royalty.
But next week's forum in Auckland promises to be one of the most unusual held since the first in Wellington 40 years ago.
One of the great-great-nephews of Archduke Franz Ferdinand - whose assassination led to the start of World War I - will be in Auckland next week for the forum.
Georg von Habsburg's father was the last Crown Prince of Austria-Hungary and his grandfather was the last Emperor of Austria and the last King of Hungary, taking the titles after his uncle's assassination.
Georg takes an active role in Hungary's public life and will be among many countries' representatives in Auckland next week for the forum summit of 14 island countries and Australia and New Zealand.
Hungary's interests in the Pacific lies in its voting power at the United Nations where it is campaigning for a seat on the Security Council for the 2012-13 term.
The vote will be held next month. One of its rivals, Slovenia, is also sending a representative to lobby for the Pacific vote as is Luxembourg, Spain, Finland, Kyrgzstan and Bhutan.
And while Prime Minister John Key is hosting forum leaders at a Waiheke vineyard on Thursday, Foreign Minister Murray McCully will be hosting the partner countries who take part in the post-forum dialogue and the others who are coming to win friends and influence outcomes.
"This particular forum is seen as a larger and therefore much more attractive place to be part of the dialogue process," says McCully.
It is turning into a larger multilateral event than it has been and the New Zealand Government is also involving private sector businesses in some of the sessions for the first time.
The representation of some island countries is in doubt, particularly Papua New Guinea, which is in the midst of a leadership crisis.
But some real heavy-hitter visitors are lifting the profile of this forum, notably Indonesian Foreign Minister Marty Natelegawa, French Foreign Minister Alain Juppe and US Deputy Secretary of State Thomas Nides.
"It's lifting the whole weight of the Pacific Forum," says McCully.
The biggest achievement for Key and McCully is having United Nations Secretary-General Ban Ki-moon and European President Jose Manuel Barroso - Europe being a substantial donor in the region - attending the forum .
It is the first time a UN Secretary-General has attended a Pacific Islands Forum.
Once the post-forum dialogue concludes on Friday, leaders will have just a few spare hours before kick-off in the first game of the Rugby World Cup, Tonga vs New Zealand.
It was planned that way by McCully, who ignored the potential logistical nightmares of two merging mega-events to give the tournament a strong Pacific flavour and give the forum more grunt.
"It was a conscious strategy to make this a magnet for big multilateral organisations whose presence could only enhance the standing of the forum but also provide practical support for its initiatives," he said.
"When we bid for the Rugby World Cup, we said we would try to have a Pacific flavour to the New Zealand hosting of the event. We've gone out of our way to achieve that."
That the world will come a- courting the Pacific next week is a far cry from the first meeting of the forum, chaired in August 1971 by Sir Keith Holyoake.
Five Pacific countries attended - Fiji, Nauru, the Cook Islands, Tonga, Western Samoa as well as Australia, which was represented by its Minister for External Territories.
According to the Herald's archives, Fiji Prime Minister Ratu Sir Kamisese Mara emerged from a meeting of the five countries with a suggestion of joint Pacific representation at the United Nations where Fiji was the only one there.
The leaders had discussed French nuclear testing, trade, setting up a regional shipping line, airports, protecting traditional fishing grounds, a "brain drain" from the islands to New Zealand and Australia, and a regional disaster fund.
The Herald report cited an informed source saying that the island countries had sought help and guidance from the two bigger countries "not, however, on a handout basis but as equal partners".
Fiji is more the pariah now than the regional leader it clearly was back then.
Fiji has dominated the agenda of many forums since its last military coup in December 2006 by Commodore Frank Bainimarama, aided and abetted by his No 4, Mara's son Lieutenant Colonel Tevita Mara, who has fled Fiji and now campaigns for democracy.
It is clear that McCully and Key do not want the pesky issue of Fiji to dominate their feel-good forum.
Some issues are perennial and are still on the agenda after 40 years, such as fishing and regional transport and infrastructure, and donor co-ordination.
But a perceived lack of progress is why the forum has many critics, among them the forum's former director of economic governance, Roman Gyrnberg, who let rip recently in the Islands Business magazine about empty promises.
The forum summit, he claimed, was a "reflection of a sad reality where Australia and New Zealand pretend to solve problems and islands leaders pretend to care".
"At Auckland, the forum leaders will celebrate their existence, make lofty promises yet again and waste another opportunity to be part of the solution to the region's growing list of problems."
McCully is aware of such perceptions and shares some of the frustration at the lack of progress.
Fisheries, tourism and renewable energy are among the key issues on this year's agenda.
"There are book shelves around the region groaning under the weight of reports written about energy initiatives but not much is happening," said McCully.
"We've got the last healthy fishery on the planet but it's becoming more at risk every year and is certainly returning nothing like the benefit that it should to its owners."
He said he couldn't disagree with the priorities of the Pacific Plan which was adopted as a strategic plan for the regional co-operation and integration at the forum in 2005.
"But I think you'd be hard pressed to say in any of those priority areas that we'd achieved enough yet."
John Key chairs the forum but it is clear McCully has closely managed every aspect of its planning and that it's as much his forum as anyone's.
"From the region's point of view I hope this forum shows a positive view of the prospects of the region; portrays the Pacific, which is too often seen as an area overwhelmed by its challenges, as an area that actually has some significant opportunities and a determination to make sure that it turns those opportunities into income and jobs for its people."