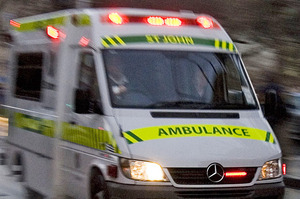 Three people were injured when the light plane they were in overshot an airstrip and crashed into a ditch near Otorohanga yesterday.
The plane was one of dozens at a farm near Kio Kio, about 5km north of the King Country town, for a private meet involving pilots from around the North Island.
One of the organisers, Gary Williams, said the pilot came in to land too far along the 560m airfield and did not have time to get back up and make another landing attempt.
From Feilding and not familiar with the strip, the pilot managed to land the plane but could not stop in time to prevent it crashing into the ditch at the end of the field.
None of the three people on board was badly hurt. Two were taken by St John Ambulance to Waikato Hospital with minor injuries and one to the Te Awamutu Medical Centre.
Mr Williams, who lives in Otorohanga and parks his plane at the hangar at the strip, said it was more a case of "bruised ego".
But the farm owner, who did not want details of the incident to be made public, said the accident had put a damper on the day.
Three fire appliances, an emergency water tanker, police and St John paramedics attended the accident about 12.23pm.
Sergeant Craig Lindstrom of Te Kuiti said police were not investigating the incident and it was unlikely Civil Aviation would do so either.