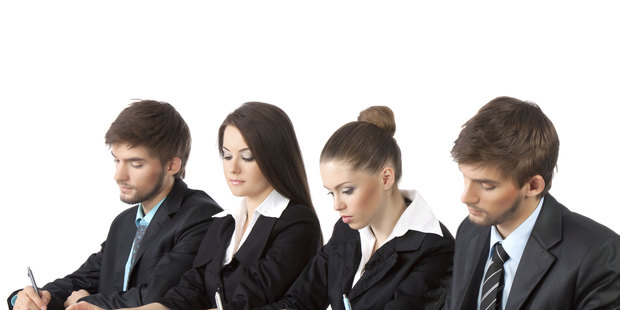 At a conference this week hosted by Russell Investments I discovered I was one of only two rational people in a room full of about 80 alleged market professionals.
This scientific fact was confirmed in the game - offered as part of a debate arguing whether markets were driven by fundamental factors or human behavioural quirks - known as 'guess two-thirds of the average'.

According to mathematical geniuses, the most rational guess in such a scenario is zero but real people (except me and the other freak) rarely conform with such rigorous standards of numerical purity.
"This game is a common demonstration in game theory classes, where even economics graduate students fail to guess 0," the paper above says.
But aside from giving me a momentary feeling of superiority to economics graduates (what are they teaching them these days?), my zero guess has some troubling implications. If I'm the benchmark for perfect rationality then we need a new theory of rationality.
Or a lower benchmark.
I'm reasonably certain my zero decision was based on contrariness rather than logic. I also wasn't sure whether my answer complied with the rules of the game: is zero between zero and 100? Best leave that debate to the philosophers (the economics graduates won't be much help).
As it happens, the behaviouralists won the debate over the market rationalists: based on laughs rather than persuasion really.
The average guess in the Russell crowd was 28, but they may still have a claim to a sort of rationality.
"Interestingly, we can suppose that all the players are rational, but they do not have common knowledge of each other's rationality," the zero sum game paper explains. "Even in this case, it is not required that every player guess 0, since they may expect each other to behave irrationally."
Just another crazy day in the markets.

Read the 'guess the two-thirds of the average' problem here: