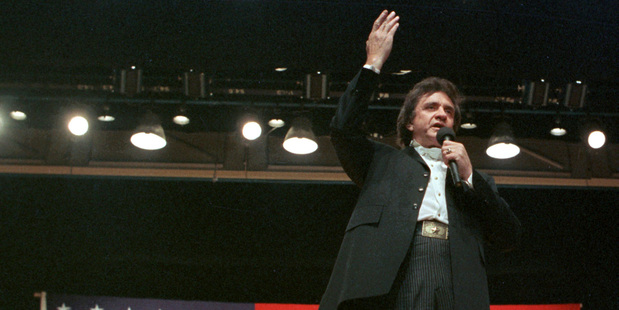 There's no more quintessential term about American culture than "the American Dream". Numerous speeches, books, movies, studies, songs and plays have critically dealt with it and in its pithy expression and connotations, it's uniquely American.
I thought about it recently when reading of an etymologist disputing its attribution to Pulitzer Prize-winning writer James Adams, who first used it in his best-selling 1931 book, Epic of America. Regardless, numerous commentators have written of the term's existence in spirit as the prevailing American ethos, right back to the founding fathers. Its meaning, despite Adams' actual description, evolved into belief in a social structure allowing upward social mobility and material comfort through initiative, hard work and risk-taking. Adams placed great emphasis on an ordered society in allowing social mobility, rather than just material well-being.
I wait amused during every presidential campaign for the incumbent's opposing party's candidate to trot out the American dream catch-cry, as they do every time in speeches, along with the cringe-making "We're taking back America", the implication being that the current office-holder has somehow turned the dream into a nightmare. Americans seemingly lap this up without embarrassment.
Imagine a New Zealand opposition electioneering politician coming out with "We're taking back New Zealand". The derisory laughter would be deafening. Are we, therefore, more cynical or less optimistic than American voters? Probably the latter because, even before Adams' book, the said belief in the American dream and its implicit optimism was an abiding article of faith up until the 1930s depression, whereupon for the first time its validity became challenged. Even The Great Gatsby was viewed by the American left as evidence of the dream's illusory nature while many commentators questioned the practical reality of its aspirational goals.
John Steinbeck, particularly with Of Mice and Men and its hopeful but never attainable dream of "just a small ranch with some chickens", epitomised the belief that the aspiration, at least for some, was a myth. The doubts lingered on after the war, reflected by Arthur Miller's poignant 1949 play, Death of a Salesman, about a worn out, failed salesman, beaten down by the system.
But the American dream sentiment prevailed, best epitomised by Norman Rockwell in the post-war years with his apple-pie portrayals of innocent everyday American life. Despite its enormous popularity, or perhaps because of it, Rockwell's work copped the predictable sneering by the ever-present critics, but today, 35 years after his death, his paintings are keenly sought, one fetching US$22 million at a Christie's auction a fortnight ago.
Martin Luther King wrote of the black quest for the American dream, it certainly never applying to his people until the modern era. Nevertheless, there's no doubt the sentiment remains alive today despite the cynics. Indeed, many of these mockers, seemingly ignoring the paradox, become enormously wealthy by rubbishing it, such as Joan Baez, Bob Dylan, the life-is-unfair careerist, Leonard Cohen, and, particularly, country singers of the Johnny Cash ilk, droning out simple ditties about life's hardship.
So does it still hold true in a practical sense? In my view, undoubtedly, as is evidenced by millions of large and small, individual aspiration-fulfilling success stories across America. Why then the critics? That's easy and lies with the modern expectation by too many people, particularly if one has a university degree, that everything should be easy and that the term's underlying prerequisites of hard work, initiative and risk-taking to achieve one's dreams are nowadays considered totally unreasonable.
All of which raises the question: What about New Zealand? We've never had a single article of faith aphorism such as the American dream, despite this country being built through the application of its tenets by our forebears. But it's as true here as in America, indeed arguably it's easier given the highly competitive American order.
New Zealand strivers invariably succeed with their ambitions, whether they be modest or large, and social mobility has always been an accepted norm. Yet some of our vote-seeking politicians cultivate a sense of entitlement through election bribes while the media dwell constantly on the fate of the underclass. Line them up and ask how many have applied the dream's maxims of hard work, initiative and risk-taking and the reasons for their situation in most cases become clear.
Putting aside the electoral benefit from harvesting lower-income votes by the supposedly high moral ground proposition of taking from the well-off to give to the poor, there is too often a truer reality. That is taking from the industrious, namely those who took full advantage of their education and worked hard with a view to long-term rewards, to give to the instant-gratification sector who did not.
One thing's certain. We would be immensely better off if the American dream values became instilled in our school children, as they are in America.