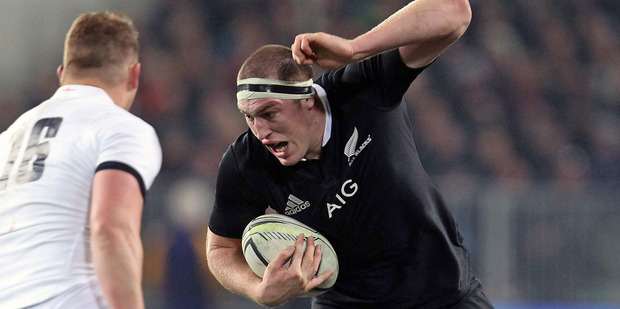 Let's face it, when the All Blacks thunder to a rollicking test victory, our focus is on the dazzling back play.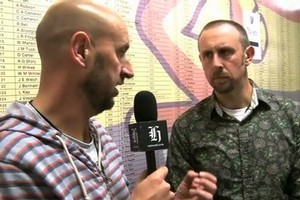 We see Julian Savea slam down his hat-trick and Aaron Smith scamper to his double and marvel at their ability. Quite right too, these blokes are exceptional rugby players in a side which is creating outstanding records.
Our talk also focuses on the dazzling 45 minutes from Aaron Cruden to begin the test before the other forthright talents of Beauden Barrett got a whirl at five-eighth. If they are backup to Daniel Carter when the Rugby Championship begins, he will have to step up.
Most do in the All Blacks. That was self-evident in Hamilton when a first half of glorious forward domination and backline venom cut the gizzards out of England.
As the visitors blanched to match their jerseys, the All Blacks rolled over the top of them.
That imbalance changed after the break but the damage to England was terminal.
They pride themselves on muscular cohesion and clinical set-piece work from their forwards but none has matched the consistent series production, topped by another essay in continual motion from Brodie Retallick.
He has been relentless throughout the series and, like Cruden, added the icing on his home track. It was a special performance.
What a rugby ride Retallick has been on since he was promoted to the Chiefs' ranks at the start of 2012 then made his test debut a few months later against Ireland. His progress has been as extraordinary as his engine.
There is no second gear or neutral in Retallick, he is full bore, bang-smash-clatter throughout. The man is simply all action.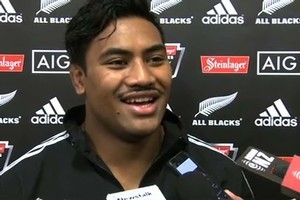 His spring-heeled work at the front of the lineout is very reliable and Retallick's grinding slog is all part of the momentum the All Blacks need in their mauls and scrums.
Much is made of Victor Matfield's prowess as he continues to churn through the records in the second instalment of his Springbok career. He is unequalled as a lineout leader.
Away from that zone, Matfield is not as dominant. That vigour comes from someone like Eden Etzebeth, whose comeback from ankle surgery is almost complete.
He is the real Beast in the Bok side. He has a snarl to match his top-quality work at lock and a career which looks like it will run parallel with Retallick's for some years, with both their games built on workrate, courage and skill.
Remarkably, the pair made their test debuts on the same day in 2012, with Etzebeth hauling on his first Springbok jersey in Durban.
September 13, Wellington. Jot that date down in your Rugby Championship diary for what should be a raucous repeat showdown between the rising sensations.