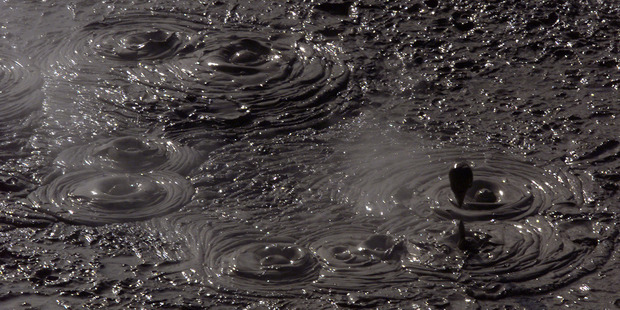 The past few years have been frustrating for those who have identified the opportunity for New Zealand to reap a rich harvest from an increasingly eco-conscious world. For all the talk of this country capitalising on its nimbleness, expertise, innovation and clean, green brand in areas such as environmentally friendly and efficient farming, geothermal energy and biotechnology, too little has been achieved.
Finally, however, that appears to be changing. Today's Herald highlights a number of enterprises that are pursuing green growth opportunities. It would serve both the economy and the environment if their success inspired others.
Making the greatest global impact has been LanzaTech, a New Zealand-founded company now based in Chicago that says its biofuel is on the brink of commercial production. Its scientific unit here remains pivotal to its operation as it sets about converting waste gases from a Chinese steel mill to fuel and chemicals.
A long-running partnership with Virgin Atlantic to produce biofuel for aviation is also said to be progressing well.
Drawing similarly on this country's strengths is Tauranga-based PowerSmart, which has won several contracts to set up solar-power systems in Pacific Island nations.
There is every reason to hope such success stories are the forerunner of this country claiming a slice of the commercial opportunities arising from the shift to a green world economy. If this ambition is realised, New Zealand's economy will become far better balanced. Gone will be a dependence on the cyclical ups and downs of agricultural commodities, plus a reliance on the Chinese market. Many jobs will also be created and living standards will rise.
These possibilities were the focus of the Green Party's economic policy at the 2011 election. It reckoned that 100,000 "green" jobs could be created.
Particular potential was seen in an export industry in renewable energy technology that would tap, most obviously, this country's expertise in geothermal energy. A year later, a report commissioned by Pure Advantage, a group composed of some of our most successful business leaders, identified the same potential to leverage off this country's green capability in agriculture and renewables.
Given this, it is somewhat puzzling that the opportunity has not been grasped more ardently. The answer lies probably in a combination of the factors pinpointed by the Pure Advantage report - a lack of industry co-ordination, an absence of a cohesive long-term green growth policy from the central government, and the lack of detailed business case analysis to clearly define commercial incentives. To that may be added the comfort blanket of economic prosperity based on dairying and the Chinese market.
The latter factor cannot be a reason for inaction. New Zealand cannot ignore global trends and the need to protect its carefully cultivated image. Some opportunities, such as a role in the worldwide development of wind farming, have already been missed. Others must not be allowed to slip by.
If the chance is not seized, it would confirm that this country is afflicted by a lack of imagination. Once, New Zealanders' frontier spirit enabled them to adapt easily to change. It would be sad if they now settled for the status quo and did not realise the potential of green growth. Or if they failed to make the most of the opportunity, as with LanzaTech's move to the United States. Keeping such enterprises here is not simple when international suitors come calling. But recapturing our former zeal and applying it to clean technology should be a top priority. That is the new frontier.