Conservative approach needed from the All Blacks in first game of the season.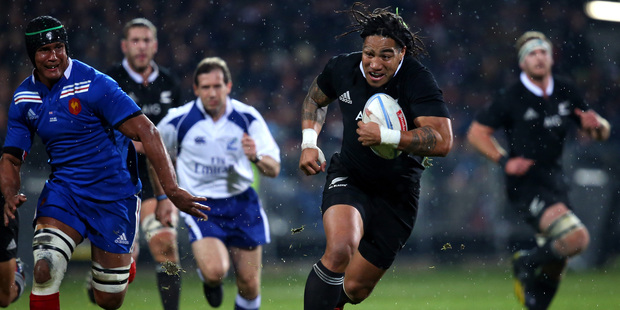 With so many players missing for England that starred in the Six Nations it is difficult to give an accurate assessment of the approach they will take.
So much of their game plan revolved around the skillsets of first five-eighths Owen Farrell and blockbusting No8 Billy Vunipola, so I will be as interested as anybody to see how Stuart Lancaster reshapes his team and game plan.
There is far more certainty around the All Blacks, even taking into account the absence of Kieran Read.
There's no question Read has become the key player in the All Blacks, but coach Steve Hansen does not lose too much by playing Jerome Kaino at No8. The rugby he has been producing for the Blues makes me think the All Blacks would need to make minor tweaks only.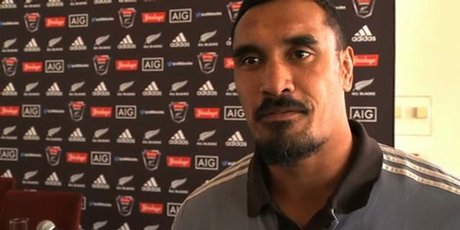 He can get out and range on the tramlines, like Read does. The difference is he doesn't have the ability to offload in the tackle to the same extent Read does, but don't take that as a slight on Kaino, nobody else in the world does.
The All Blacks can be vulnerable in the first game of the season, we've seen that time and again. No amount of training and 15-on-15 simulations can prepare you for a test. It takes time to find a rhythm.
When the All Blacks are at their best, when their play reaches a crescendo like it did at Ellis Park last year, it is when they have had time to fine-tune their game plan and have become used to each other's nuances.
Against weaker opposition the All Blacks can get away with being technically imperfect as they start their international campaign. I might be swimming against the tide here, but I don't consider this England squad to be weaker opposition. In fact, they carry many advantages into this first test.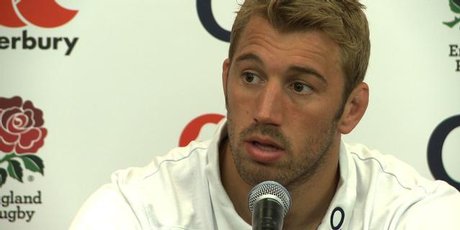 Many of the 15 Lancaster picks realise they're not the preferred starter in that position, so will be doing everything in their power to put pressure on the incumbent; they'll be sending a message to the coach that they want to play the second and third tests as well.
There's a mental edge to England now that I haven't seen since their World Cup win in 2003. They don't get bullied any more and they've added an unpredictability to their rugby. The All Blacks have been caught out by this a couple of times.
Most in this initial squad have not played in the past couple of weeks, so they are recharged and champing at the bit.
Add to this that they have had more time to prepare together than the All Blacks, then suddenly this doesn't look like the mismatch it is purported to be.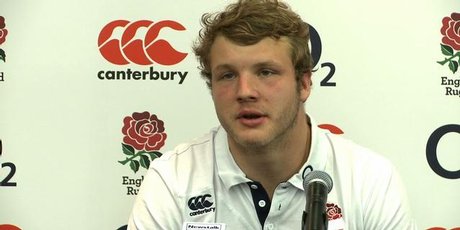 For the reasons outlined above, I'd like to see the All Blacks take a more conservative approach and mindset to the first test.
The All Blacks have the power to run straight at the English. They can do this from phase play with their forwards, but I'm thinking it will be even more important in the backs.
The biggest danger for the All Blacks will be trying to go too lateral too soon.
If they haven't already drawn in the defensive numbers that will leave their wide players exposed to turnovers and play right into a hungry England's hands.
We've already talked a lot this season about the importance of Ma'a Nonu to the Blues, and it will be no different for the All Blacks. With the absence of Julian Savea, he is going to carry an even greater load.
Savea has the size and power to run the close channels off the first five-eighths' inside and outside shoulders.
Cory Jane and Ben Smith in particular are effective runners, but they don't generate the same front-foot momentum as Savea - it's a simple matter of size.
So the onus will be on Nonu to generate that straight-running momentum.
Later in the game, with his straight-running established, we will then see him thrust into a decision-making role, whether to take the ball forward or distribute. Aaron Cruden will also have the option of using Nonu as a decoy.
I know there is a temptation when playing Northern Hemisphere teams to use our elevated ball-handling and stepping skills to blow teams off the park, but England are too well-organised for this to work from the outset.
The All Blacks will have to work hard to establish superiority, hence my advocating a conservative game plan.
Key points
• England will not be as weak as many perceive.
• The All Blacks should use a conservative game plan and mindset.
• Ma'a Nonu again looms as most important weapon.