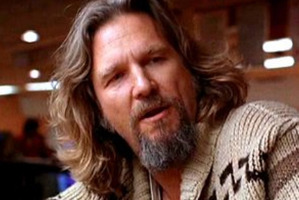 Some people rise to these sort of occasions. Some people even live for these occasions.
Me? Not so much.
I have to go to a themed dress-up birthday party next week. Obviously I don't "have" to go to the party, because no-one will turn up at my house that night and put a gun to my head and give me no other choice. Okay, yes someone might, because none of us can predict our futures, but I would put money on this not happening.
Also, obviously, I don't have to dress up to go to the party. The theme of the party, by the way, is the 90s. I have clothes in my closet dating back to the 1990s so, logically, I could wear these and say I am fitting in with the theme. If I can still fit into them, of course.
What inevitably happens, however, when I don't dress up to go to a dress-up party, is that at some stage I will look at all the dressed up people and I will wonder why I didn't dress up. Is my belief that dress-up parties are stupid for adults actually a mask for my laziness? By not dressing up because I thought I would look stupid, am I actually the one who looks stupid?
With these deep and dark thoughts in mind, I have started contemplating actually dressing up for the 90s themed party.
My first thought, because it (a) fits the theme; (b) seems dead easy and (c) kinda describes a fictional version of me except a much cooler me, was to go as The Dude from The Big Lebowski (1998). A dressing gown, white V-neck T-shirt, plaid shorts, flip-flops, dark sunglasses, carry a carton of milk (optional). Done. Sold. Dusted.
Except then I started actually researching The Dude's iconic outfit and I realised if I wanted to be The Dude I would have to get the outfit spot on: the right poo-brown shade of terry-cloth dressing gown, the correct plaid for the plaid shorts, the same Vuarnet sunglasses The Dude wears, and the Okabashi sandals. Suddenly The Dude seems like a lot of hard work.
Then there is the issue of The Dude's hair, which is very specific to his whole Dudeness. In the time I have before this party I will never grow my hair long enough to meet the stringent Dude hair requirements. At best I will end up with hair halfway between Jim Carrey and Jeff Daniels in Dumb and Dumber (1994) and though this is decade-appropriate it really isn't the filmic impression I'm trying to make here, and it will also defile the good name of The Dude.
Another easy fall-back option is Pulp Fiction (1994). I have a black suit, I have a white shirt, I have a skinny black tie. The problem here is one of skin-tone and hair.
Skin-tone-wise I am, obviously, John Travolta. But currently, in terms of hair and facial hair, it would probably be easier for me to pull off a Samuel L Jackson - aside from the fact that in no way would look like Samuel L Jackson except for the moustache and, if I put some effort in, slightly curly hair. And no way am I blacking my face because that is just plain wrong, no matter whom you're trying to mimic.
An option I have considered is Michael Douglas in Falling Down (1993). Black trousers - tick, white short-sleeved shirt - I can find one, stripy tie - no worries, angry haircut - sure, I can get my barber to do that. But after that the perfectionist in me starts to make things infinitely more complicated. Where do I get exactly the right sort of pocket-protector? The glasses that look like Ray-Ban Clubmasters except with clear lenses - where do I find those exact glasses? What sort of briefcase did he carry and where do I find one? Should I carry a sawn-off shotgun or not?
Then there is the whole thing about going to a fancy-dress party dressed as an angry white man who goes on a killing spree across Los Angeles. Is this a wise idea? When I inevitably have to explain who I am to all the young people who have never seen this guilty pleasure of a film, will they think I'm weird? Specifically, will they think I'm weird for dressing up like Michael Douglas?
You see my problem here? Can you grasp the world of angst I am living in as I grapple with these issues? Fancy-dress parties are hard, and they are doubly hard when you over-think things like I do.
Curse you 1990s! Why couldn't you stay in the past where you belong? And take Dumb and Dumber with you while you're at it.