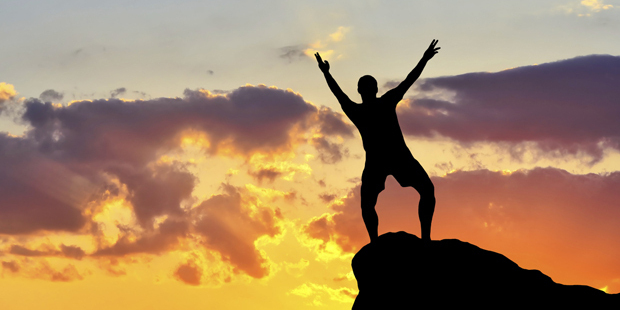 You learn important lessons about loss when your life falls apart.
Also, I've lost 9kg. Although I'm not so sure that's good. I have a theory that losing a lot of weight suddenly makes you go cuckoo, at least for a bit. Unrepresentative sample: Donna Awatere, David Lange, Rodney Hide, Cameron Slater, Mike Hosking in his most Commes des Garcons phase.
I have certainly been a bit bonkers of late. I should be doing my work: I'm on a tight deadline writing a novel for my master's degree. Instead, I've been rushing around a lot and having psychodramas.
"You said the F word so many times last night, Mum," my daughter said cheerfully, looking forward to a big swear-jar payout. As my long-suffering family would attest, I'm usually fairly bawdy, but I've been even more louche than usual. I performed a piece I had written about sex at a poetry reading at Old Government House. "Cor! I'm allowed to say the C word in here, really?" I also seem to have lost my inner monologue.
A friend of mine had lunch with an eminent QC and asked if he knew me. He looked unimpressed. "Oh, her. She's a bit wild."
As a 46-year-old single mother who usually pursues a life of unremitting virtue, I was initially quite pleased to hear this. I used to think being somewhat outre was a sign of being authentic and honest; admitting your dark side.
It was always better to be crazy than be boring. But now I wonder whether all my trouble-making behaviour is really just a defence mechanism to give me something to do other than facing up to the austere reality of doing my work. If I do the work, and if I do write this damn novel, it may turn out to be boring and mediocre and embarrassing, another one of those horrible, polite, waste-of-space New Zealand novels. That is the most terrifying thought.
My most shameful fear is to be ordinary. So rather than writing, it is so much easier to engage in displacement activities; eat oysters, drive fast cars, wear dumb attention-getting clothes, have a crisis. In an influential book about creativity, The War of Art, writer Steven Pressfield says creating a soap opera in your life is a symptom of resistance. The same applies to drugs, shopping, masturbation, TV, gossip, alcohol and the consumption of all products containing fat, sugar, salt or chocolate.
In short, my life has been a fruitless attempt to escape facing up to the real work I need to do; facing up to my fears, that if I do the work, it might be crap. And the reason I am telling you this is because resistance is not just something to be grappled with by second-rate writers like me; everyone has it.
Resistance is your inner bitch. It is the evil force that stops you doing the hard jobs, stops you creating the unlived life which frightens your soul; stops you starting that business, stops you getting that degree, stops you taking that act of moral courage.
Whatever your higher self wants to be doing, the saboteur called resistance will try to kneecap. In order to overcome resistance you need to learn to face your deepest fears. In her book The Rise: Creativity, the Gift of Failure and the Search for Mastery, Sarah Lewis talks about learning to surrender, to "lean into pain". "When you surrender enough, you feel the heft of a situation or an environment and can better judge how to move with it."
Lewis advises learning "strategic non-resistance" - trying to override your fearful response and learning how to relax, which enables you to see things clearly. This is basically overcoming a primitive survival mechanism - we seize up and tense in the face of a perceived threat. You are trying to get your body to do what thousands of years of conditioning has trained us not to do - to relax when we feel threatened. This is hard.
Then again, what made me think my life should be easy? Why should it? Everything else I thought I knew about life turns out not to be true. This week's lesson: being wild is actually dull. But that's okay. As Joseph Joubert said, those who never retract their opinions love themselves more than they love truth.