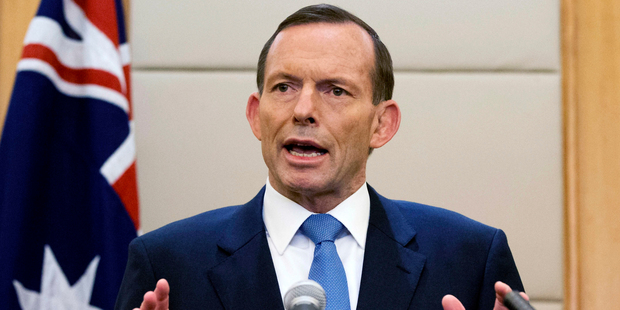 The Australian Government's "framework" for its economic policy has finally been released in the report of its special commission of audit that recommends vast cuts to spending on health, welfare and education.
The report will be political dynamite for Prime Minister Tony Abbott as Treasurer Joe Hockey fine-tunes a federal Budget that will incorporate a number of recommendations while dodging or delaying action on others.
"This is not the Budget," Hockey said after the report was released yesterday. "This is a report to the Government, not of the Government."
The distinction will make little difference to political rivals and the raft of welfare and other groups lining up to hammer Abbott on expected blows to pensions and payments, charges for previously free medical care and costlier medications.
Labor has slammed the audit as a self-serving product of a conservative Government and big business established to produce a "roadmap for broken promises".
"This whole manufactured [budget] emergency has been for one simple reason, and that's to get big business to write a report that would leave a whole lot of benefits for them and a whole lot of cuts at the lower end of the income spectrum," Labor finance spokesman Tony Burke said.
Hockey said the Government would not "cherrypick" the report but consider its recommendations methodically, incorporating some in the May 13 Budget. Others would form part of future debates.
"What the report does prove is that we've inherited a mess [from the former Labor Government]," he said. "Unless structural reforms are undertaken, Australians will have a lower quality of life in the future than they have today."
The report says that if nothing changes federal spending will rise from A$409 billion a year to A$690 billion within a decade. Although it has made no detailed costings, the commission says that its 86 recommendations would lead to savings of up to A$70 billion by 2023-24.
Abbott will attempt to blend ideology and pragmatism with the realities of politics and the reaction of millions of voters whose lives will be changed by his decisions.
He will, for example, delay until his second term controversial changes to the age pension and defer others while making painful cuts that are likely to add to his Government's falling popularity.
Labor and the Greens are already hammering Abbott for broken election promises and a focus on measures primarily affecting low-income earners and families. He has acknowledged an almost inevitable backlash after the Budget.
The commission recommends cuts in tax payments that include about 60 per cent of the nation's families, means-testing childcare payments, replacing annual minimum wage cases with the rate set at 44 per cent of average weekly earnings, and the blocking of dole payments to 22-30 year-olds not prepared to move to find work. It also recommends a charge for free GP visits and urges the states to impose charges for people arriving at hospital with "less urgent" conditions.
Retirees are also in the firing line. As well as lifting pension eligibility to age 70, it wants to include the full value of the family home in means testing, and to tighten access to disability pensions are carer payments.
Other controversial recommendations include capping education spending at 2017 levels from 2018, higher fees for university students, delaying the introduction of the new disability insurance scheme, slashing 15,000 jobs from public service and cutting the number of departments.
Opposition Leader Bill Shorten described the proposals as an attack on families: "If he gets his way, Tony Abbott will turn the most basic things in life - education, health care, support for older Australians - into a massive everyday struggle for working families."