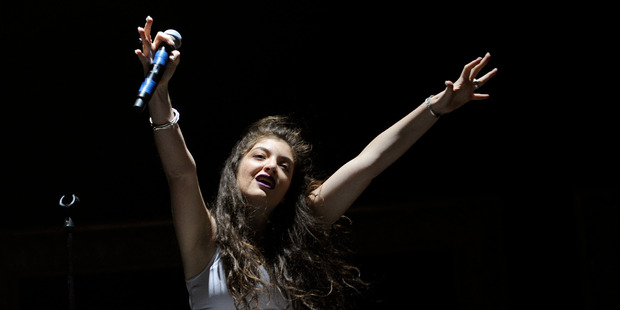 Be cool. That's all I ever wanted when I was a small-town teenager sending off for my too-big winklepickers from Carnaby St and then stuffing the pointy toes with toilet paper.
Cool for me at that time meant Sylvia Plath, Nick Cave, Sartre, Gauloises, Donna Tartt, black stovepipe jeans from Blue Beat, arthouse movies, chalky Shiseido moisture mist foundation, Silhouette Black Death hairspray and cultivating an insouciant, icy dismissive stare.
You tried to squash a lot into that stare. It had to transmit, to others of the genre this impression: "I am startlingly, fully aware of the absurdity of this venture called living and the grievous compromises which must be made to function in so-called society; I am a sensitive snowflake; yes, all modern life is rubbish; I am not at peace with the urge for social dominance so instead I am going to wear a lot of black as a sign I've opted out from the humanity-sapping struggle to earn enough money to buy an aluminium-windowed house in Deanwell; I refuse to co-operate with the powers that be; also I would like to give the impression I've read a lot of Schopenhauer, even if all that is burned on my heart is 'almost all of our sorrows spring out of our relations with other people'."
In reality, my trying-to-be-cool look said: I'm hoping to give the impression I'm better than you, but secretly I fear I'm not as good.
I also thought my face looked more symmetrical and less wonky if it had a snooty deadpan expression, as opposed to crumpling up in a lopsided way when I smiled.
Silly really, since an integral part of being cool was sneering.
Cool required feeling negative and pessimistic about the state of the world and the cretins who run it.
Cool was marching for Homosexual Law Reform, being a rebel, being angry against the system. It was decidedly uncool to look for silver linings or Madeline Bassett-like, think the stars are God's daisy chain and every time a wee fairy sneezes a baby is born. For something called "cool" masked a lot of hot anger.
The Weekend Herald recently ran a feature on the 50 coolest New Zealanders. There were some remarkable people on there - and off it - but these days I am not so enamoured with the construct of being "cool" at all.
Some of the people I most admire have their wonderfully naff or embarrassing bits and may be sincerity infused - earnest - and blissfully unaware of anything to do with the idea of hip. They are able to make peace with the pain of being human and to see joy in the mixed-up world, rather than cynicism.
When the world looks bad, cynicism can help you feel good - instead of feeling powerless you are doing something by saying "the system stinks" - but as an adaptive strategy it is not a very helpful one.
In her new book Beyond Cynical: Transcend your Mammalian Negativity, neuroscientist Loretta Breuning explains cynicism may not seem like a good feeling, but it stimulates the neurochemicals that make us feel good. They include dopamine, the good feeling of confirming your predictions ("I knew the idiots in power would mess this up as they always do"), oxytocin from social trust ("we are all in this together") and serotonin from the good feeling of social dominance ("I am smart and virtuous compared to the idiots in power").
With all the misery and pain in the world, you might think, as I did as a teenager, a sense of crisis and outrage is the only option for a smart, caring person ("the world is going to hell in a handcart"), but Breuning argues that you make yourself stressed - cortisol levels shoot up - when you see the world as a terrible place. You built the neural pathways that see the world as a grim place, and you can choose to build new connections that transcend your natural negativity.
It's not easy - it takes 45 days to change a habit - but it can be done.
I admire people who can see reality but choose to be positive, even if that's not cool. Not that long ago, 80 per cent of the world's leaders held power by imprisoning or killing their rivals. Now closer to 20 per cent of leaders imprison or kill their rivals; yet this seems like a crisis.
This is a roundabout way of saying, don't worry about being cool. Be kind and happy instead. Even if your smiley face is a bit daggy.