F&P exports float in
A clean-up operation is needed after a shipping container carrying fridges from New Zealand ended up on a popular Australian beach. The Krogh family of five were taking an early morning walk along Shelly Beach, on New South Wales' central coast, on Monday when they first noticed the container and then its contents trapped in the sand. "Normally we see dolphins when we go for a walk, but this morning it was fridges," Debbie Krogh said. Huge swells from a low-pressure system in the Tasman Sea are believed to have pushed the container, almost certainly lost off a ship, towards the beach. The waves ripped open the container, allowing the new Fisher & Paykel fridges to float into the sea. Seven fridges were found on the beach.
Lost in translation
Laura can relate to the parent yesterday who wrote about using ridiculous language with children. She says as an early childhood teacher, she often hears silly statements from other staff. "My favourite from recent days was: 'Oh no, there is a cucumber stuck in the boomwhacker!!' Translation: Some child has shoved a plastic vegetable in one of the hollow tubes used for tapping a beat!" Fiona offers: "The cat is not bagpipes although it did sound very convincing." Something that sounded strange, even to another parent: "Stop peeling the dragon!" (when she was helping the bearded dragon shed his skin at moulting time!).
And Sarah's favourite so far has been: "Your sister's head is not a helipad."
How is this done
Seen in the ladies' changing room at Lloyd Elsmore swimming pool in Pakuranga. How do we get from our togs to our clothes without being nude in between? Men told us these signs weren't in the men's changing rooms.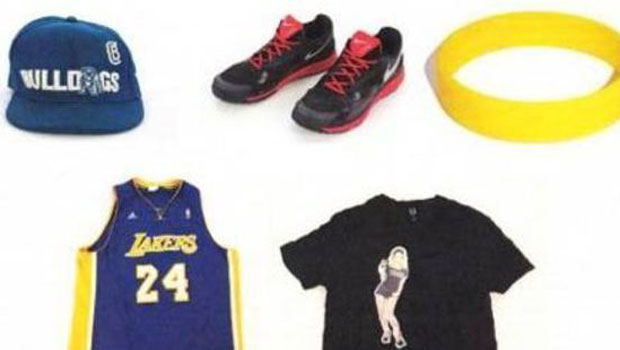 Bad ad
Janet doesn't think this ASB ad works in this setting ...
Video: The United Nations launched an online campaign to reduce public defecation in India. The video is a bit much I reckon....
Picture this: Crappy Taxidermy indeed...
Picture this: The five stages of inebriation in the 1860s is pretty much the same as it is now ...
Video: If Aaron Sorkin (The West Wing, The Newsroom) wrote a TV show set at McDonald's, it might go something like this ...
NZHerald app users please click here for video.
Got a Sideswipe? Send your pictures, links and anecdotes to Ana at ana.samways@nzherald.co.nz