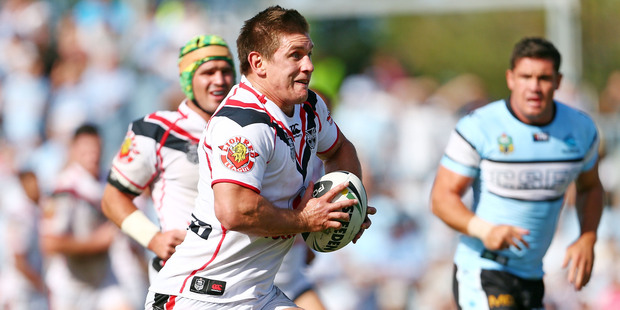 The Warriors are being looked on as a Mickey Mouse club and it's going to have a profound and damaging impact.
What has unfolded over the last few days is killing the brand and credibility of the organisation and few players and coaches are going to want to come to Mt Smart Stadium.
What it needs right now is strong leadership to put this mess to bed. Sadly, there seems no end in sight and supporters are left wondering what is going on with their club. It's a disaster.
The Warriors players must also feel pretty awkward after seeing their coach getting the sack because of their own inept performances and, if they don't turn things around then the club purchased the wrong players.
Wayne Bennett has a philosophy about players and I totally agree with him. What's the point of having talent because talent doesn't win games? Character does.
He said, "Go out and purchase players with character because I'm sick of talent because they consume too much of your time. Character wins premierships."
Sometimes coaches need to spend the most time with talented players because they are high maintenance and need baby-sitting. It's often been said the Warriors are laden with talent but what have they won? It's now time for the players to show their character.
If rumours are true, then the players got what they wanted with Matt Elliott being sacked. They simply have to perform now because there are no more excuses.
In my experience, players always get away with things. They're not the ones held accountable for losses, it's always the coach.
In many respects, it doesn't really matter who the coach is at the Warriors now. If Andrew McFadden gets the role fulltime, it will be as a result of the reaction from the players. If they step up, McFadden will be rewarded.
What I think the club needs, however, is a coach with experience who can come in and stamp their authority and run the club.
It probably requires someone like Tim Sheens or Neil Henry; strong coaches with experience who have been around for ages and understand the dynamics of a club. The players then need to buy into their philosophy and approach.
It's not surprising Elliott was sacked because it sounded like some goals needed to be met in the first five games of the season, but it's a big call to actually do it. It's still so early in the season and it's highly unusual for a club to get rid of a coach so quickly.
It also means things can be turned around pretty quickly but the club are playing with fire to give the job to someone who has never coached at this level. To expect McFadden to deliver immediately is unrealistic and it's like they have shot themselves in both feet.
I never experienced a coach being sacked in my playing days but I remember when Phil Gould was under considerable pressure from the Roosters owners. That pressure filtered down to the players and we started to get really fidgety and dropped balls. Maybe that happened at the Warriors because their performance last weekend against the Sharks was dreadful.
I wonder if the people at the club are the right ones. There's been a lot of talk about chief executive Wayne Scurrah and he's been around a long time now and seen a lot of coaches and players come and go. I haven't seen a CEO last so long at an underperforming organisation before.
Whatever happens, there needs to be consistency throughout the club.