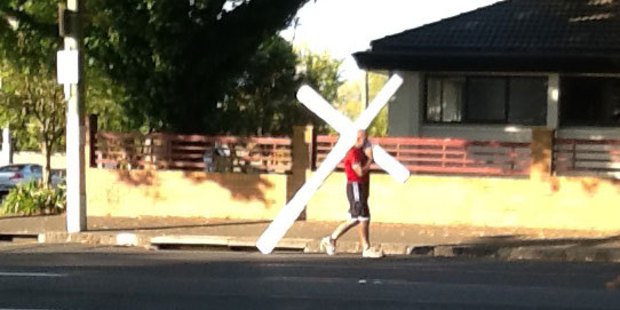 Jesus is alive and in training for Easter on Remuera Rd. "The cross had a wheel, should it get a little heavy,'' said our witness.
Oversexed, overpaid ... and in Northcote
A reader writes: "During World War II and before the harbour bridge was built, the main means of transport to and from downtown Auckland to the North Shore was by ferry. With the city being full of American servicemen and the 'live hard, die young' attitude of the time, it was common practice for young couples to catch the 10-minute ferry ride from downtown to Northcote Pt for a bit of privacy. My father, who would have been about 9 at the time, spent a weekend collecting a cardboard box full of used condoms from the Northcote Pt reserve which he took to school on Monday for show and tell. From there the story gets hazy but I believe the box was confiscated."
In the UK
1. Despite the spread of cafe culture in Britain, instant coffee still accounts for 77 per cent of the coffee Brits buy to drink at home.
In Italy it accounts for just 1 per cent, in France 4 per cent and 7 per cent in the US. Convenience rather than taste is the biggest factor.
2. If you really want to be different when naming your offspring, don't just reinvent the spellings, go for an extinct name like Fanny, Gertrude, Gladys, Margery or Marjorie, Muriel, Cecil, Rowland, Willie, Bertha or Blodwen (which haven't appeared in the latest birth records), or try an endangered name such as Clifford, Horace, Harold, Leslie, Norman, Doris, Edna, Ethel, Hilda, Marion or Phyllis (which have near-disappeared completely, too).
Buck-ing broncos
Tony Ryan writes: "I bred racehorses in Upper Hutt in the 1970s. The Reserve Bank shredded old banknotes there and having read about something similar in the US I managed to convince the bank that the shredded notes would not attract any interest once they had been used by me as bedding for my horse boxes. I duly took horse floats full of bank notes to my stud for a few years hoping that they would be functional and would subliminally convince the horses to try to win the real thing on race day. Although a few won races from time to time, none ever approached the figures they had slept on."
Confessions of a condom maker
Raewyn writes: "My husband worked for Pacific Rubber in Wellington in the 1950s. He (and other workers) confess to making the condoms for the army out of hot water bottle material instead of the usual material for that purpose. He wishes to apologise to the army boys for the extra, er, rigidity."Jesus is alive and in training for Easter on Remuera Rd. "The cross had a wheel, should it get a little heavy," said our witness.
Office humour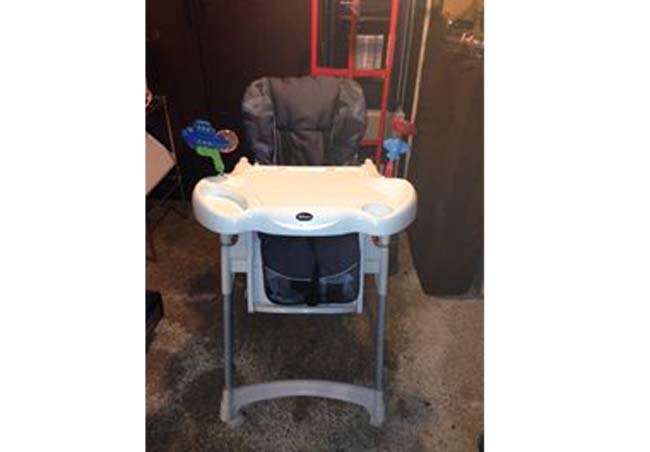 Picture this#1: Smithsonian magazine announce the 60 finalists in their photo contest. Here's a sneak peak...
Picture this#2: Prime Minister John Key grabbing a girl's ponytail
Picture this #3: Trees growing through military helmets and guns ...
Video: A guy goes about his daily life, living it helping others...A tearjerker from Thai Life Insurance...
NZ Herald app users click here for today's video.
Got a Sideswipe? Send your pictures, links and anecdotes to Ana at ana.samways@nzherald.co.nz