Is there a possibility KiwiSaver funds can be used for anything other than retirement or a first home?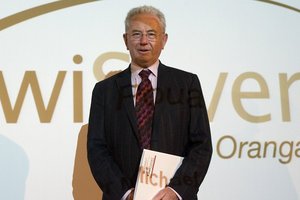 I originally joined KiwiSaver when it started as I was told the plan was that the money was for retirement but would also be available for your first house and/or first business.
I was a terrible saver with lots of small business ideas so I thought it might be a good idea and joined.
While recently looking for some information about how to take out the money to start a small business, I'm (unfortunately) not finding any.
I'm thinking someone simply misinformed me.
Is it possible to take out the money to start a business?
If not, was that idea ever initially discussed?
When the Labour Minister of Finance, Michael Cullen, announced the introduction of KiwiSaver in 2005 the focus was very much on creating retirement savings with the ability for people to tap some of their funds to put towards a home loan.
At the first reading of the bill in Parliament the following year, Cullen said, "This bill adds an important new element into the savings landscape.
"It creates a vehicle for encouraging all working New Zealanders to set aside a portion of their earnings to fund their long-term income security."
He went on to say "savings are primarily for retirement and members will not be able to access their funds until age 65 or after five years' membership of KiwiSaver, whichever is later, with the following exceptions: purchase of a first home, serious financial hardship, or permanent emigration".
It was another year before KiwiSaver formally kicked off in mid-2007, by which point there had been a few tweaks made to the scheme originally floated by the Labour Government.
Over time, KiwiSaver has been fine-tuned further.
The member tax credit has been dialled back from $1043 a year to $521, the ability to divert some of your KiwiSaver contributions into paying off your mortgage has gone and the scrapping of a cash subsidy to cover fees are just some of the changes.
After trawling through old news stories I was unable to find a time when KiwiSaver was ever considered an option for funding new business ventures, but there has been talk of making it easier for KiwiSaver funds to invest in start-ups, farms or forestry assets.
If you've been in KiwiSaver for a reasonable length of time and making regular contributions, it's likely your savings balance is creeping up - maybe with a corresponding desire to put those funds towards something more immediate than your retirement years.
I got a second opinion from Henry Tongue, chief executive of a relatively new player in the KiwiSaver market, Generate KiwiSaver.
This is what he had to say:
"Unfortunately it sounds like you may have been misinformed and this highlights the need to get proper financial advice on your KiwiSaver.
"You're not alone as surveys show only 20 per cent of New Zealanders have taken professional advice on KiwiSaver and most Kiwis still don't fully understand all the rules and government contributions.
"The two main ways you can take money out of your KiwiSaver account are when you buy your first home or when you reach age 65.
"There is no option for you to take money out to start a small business.
"Many schemes, including Generate, offer free KiwiSaver advice and, as balances grow, it is more important than ever to get proper advice and to continue receiving up-to-date advice every few years."
And a quick clarification on last week's column: The question asked about the difference between "KiwiSaver and the Government Superannuation Fund". Both ANZ's John Body, who responded to the question, and I had made the assumption that the reader was referring to the New Zealand Superannuation Fund, an investment vehicle created 10 years ago to help fund future government superannuation payments.
After that column appeared it was pointed out it wasn't clear if the reader was referring to the New Zealand Superannuation Fund, sometimes referred to by the media as the government Superannuation Fund, or the similarly named Government Superannuation Fund, a scheme once available to state sector employees.
In this case we were right; it was the New Zealand Superannuation Fund they were interested in finding out more about.
Apologies for the confusion.
• Disclaimer: Information provided is stated accurately to the best of the respondent's knowledge at the time of publication. It is general in nature and should not be construed, or relied on, as a recommendation to invest in a particular financial product or class of financial product. Readers should seek independent financial advice specific to their situation before making an investment decision.
To have your KiwiSaver questions answered by the Herald's panel of industry players, email Helen Twose, helentwose@gmail.com.