Show neither brave nor funny and host Mulligan deserves better vehicle for his talents.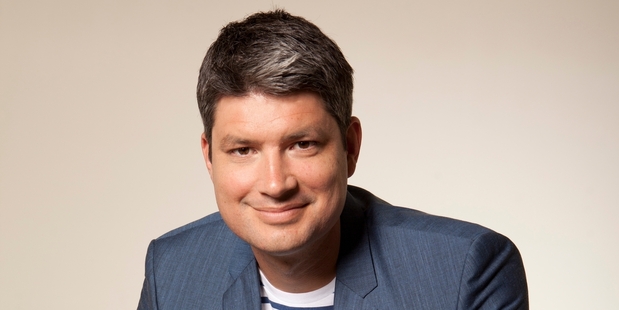 Watching free-to-air television at the moment isn't for wimps. It's so dull at times you might find yourself out taking the dog for a long walk - even if you don't own a dog.
I got that urge about five minutes into the new series of Best Bits (TV One, Thursday, 9.35pm), now starring Jesse Mulligan, who is perhaps testing his other on-screen options should his regular gig with Seven Sharp not make the long run.
Not being gloomy, but that might be good news all round. As predicted, new star Mike Hosking is well on the way to making Seven Sharp his own show, with little logical space for Mulligan and his particular brand of lightness.
But Mulligan deserves better than Best Bits, which limped to life last year, presented by Te Radar - a half-hour of hot air devoted to extracting laughs out of a grab-bag of ridiculous TV moments.
They're not that ridiculous, though, and not that funny, with Mulligan and a panel of four lesser-known local comics chipping in, doing a pallid impression of 7 Days, the TV3 comedy panel show Mulligan kick-started his TV career with.
Best Bits is lazy stuff, picking easy targets like shopping channels, never being particularly brave or particularly funny. The funniest things on Best Bits were the awful shirts on the male comedians, whose names I don't recall, though I'll never forget the fear in their eyes.
For mercy's sake, why doesn't the channel give Mulligan something sensible to do - perhaps something culinary, given his talents as a food writer? I understand those sorts of shows remain popular.
On the subject of popularity, Maori Television, the self-styled "people's channel", on Friday celebrated its remarkable first 10 years with a low-key, rather pleased-with-itself documentary called Through the Lens.
Avoiding all of the scandals and upheavals that have shaken and vivified the channel from its birth right up to this very day, the hour-long doco instead told more of an authorised version, though it still made good viewing.
Several of the well-known faces who were interviewed, looking back down the decade and paying tribute on the programme, may well not be with the channel much longer if it makes its predicted swing to old-school values under its controversial new leadership.
That would be a great pity, but the terrible tug at Maori TV will always be between playing its ordained school-teacherly role in helping lift the Maori language back into life and wanting to be a sexy and modern by-the-people, for-the-people television channel.
The best spot is probably somewhere in between those two - which is pretty much what the channel's been doing up to this point, as Through the Lens fulsomely demonstrated.
Here's a channel that reinvented coverage of both Anzac and Waitangi Days for us, took ownership of our Rugby World Cup, gave the national Kapa Haka contest epic status - along with broadcasting Mr Ed (and now SpongeBob SquarePants) in te reo.
Not to mention the charms of Marae DIY, Homai Te Pakipaki and Native Affairs, the best and most grounded of all our TV current affairs shows.
More strength to Maori TV for their next 10 years. They'll need it.