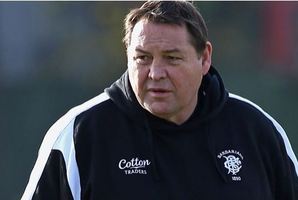 Herald on Sunday rugby writer Gregor Paul looks at the stats and finds Super Rugby games have the ball in play for only about 30 minutes per game. It is frustrating coaches - what are your views?
In 2011, the average length of time the ball was being used by teams was 33 minutes 20 seconds. In 2012, it was 33m 02s. Last year, it fell to 32m 08s and so far this year new figures are tracking at 30m 32s.
That is a 10 per cent drop in four seasons - from a not particularly impressive base. There are close to 50 minutes a game going missing and the chief suspect in wasting this time are scrums. Time in possession excludes scrums.
There was a near four-minute period in the recent Blues-Cheetahs game devoted to scrum re-sets. That's not uncommon and it's little wonder that several coaches - John Kirwan and Todd Blackadder, in particular - have aired their frustration.