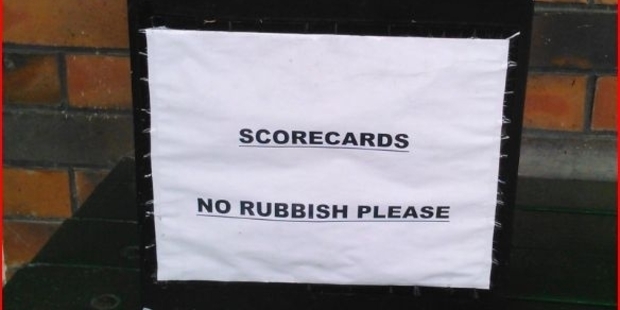 Maungakiekie Golf Club sets the standard of play required! Their box for submitting golf scorecards would seem to indicate don't bother if you had a bad game, writes Peter Wyatt.
Birds of a feather perform together
Anne Herbert writes: "A tiny fantail was cavorting and twittering about the garden when suddenly a melodious twittering came from a nearby karaka tree. Curious as to what bird was singing such a song, I peeped behind the foliage and there was a tui - stretched to his full height, his beak pointed straight up in the air, his white feathers pressed against his throat with the effort - trying his very best to imitate the fantail. The more he twittered, the more the fantail twittered and cavorted, and the more the fantail twittered, the more the tui twittered. Such a glorious song-and-dance act."
Number one for a book on number twos
The annual Diagram Prize for the oddest book title has been awarded to How to Poo on a Date: The Lovers' Guide to Toilet Etiquette. The winner was decided by votes, and the book by Mats & Enzo barely defeated Are Trout South African? by Duncan Brown and The Origin of Feces by David Waltner-Toews.
Horace Bent, The Bookseller's diarist and custodian of the prize, said: "The public have chosen wisely. Not only have they picked a title that truly captures the spirit of the prize, they have selected a manual that can help one through life's more challenging and delicate moments." (Source: Mental Floss)
Enough to drive you to drink
Our reader who ended up on the teetotal flight from Auckland to Wellington because of the lack of a MIA liquor licence inspired this exchange in the Sideswipe comments. Reader A: "Surely this is a joke? Why do passengers flying from Wellington to Auckland need to be served liquor? Then again, maybe so they can drive home from the airport while under the influence." Reader B: "Dude, calm down! I guess the point he was making was that at 6pm, after a long day at work, it would have been nice for him to relax with a beer! Is that really a bad thing? Doesn't mean he's going to get hammered and drive home drunk!"
Headlines from hell
A reader writes: "While working on the long-departed Auckland Star, we had a headline that escaped the editor's attention. It concerned a cable brief from St Louis, Missouri, about a man who went into a florist's to order a wreath for his brother, who had died. After placing the order, the guy had a heart attack and dropped dead. The headline read, 'Make that two'. The editor was livid. 'We don't joke about death', he said."
Try the steaks ... they're to die for. (Via BadNewspaper.com)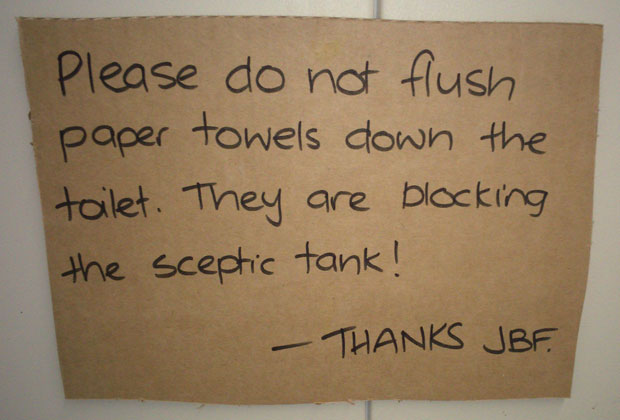 Picture this #1: "See, what you've done here, IKEA, is less describe *these* curtains and more describe the concept of "Curtains"...
Picture this #2: What sand looks like under a microscope...
Music: If you need to expand your repertoire of local sounds I recommend you have a listen to Dynamite, the new retro style country album from Tami Neilson. Her powerhouse voice is streaming live here so have a listen...
Video: There is a common analogy about the likeness between a drunk and a toddler..
NZHerald app users please click here for video.
Got a Sideswipe? Send your pictures, links and anecdotes to Ana at ana.samways@nzherald.co.nz