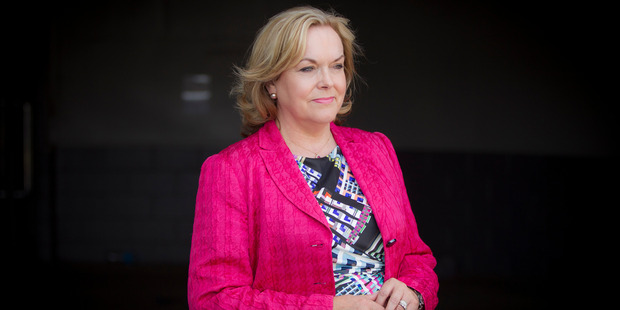 Whatever your opinion of Judith Collins, she has chutzpah in abundance. Or is it foolhardiness masquerading as chutzpah?
Whatever, any other Cabinet minister who had been put through the wringer as many times as she has in the past couple of weeks would rapidly come to the conclusion that discretion is definitely the better part of valour and have kept his or her head down, at least for a while.
Not Collins. Facing more questions in Parliament yesterday about milk, Oravida, cups of tea and dinners with Chinese bureaucrats, she led with her chin, as always, challenging her Opposition tormentors to land a verbal punch on her.
Like the Black Knight in Monty Python and the Holy Grail who vociferously demands King Arthur not chicken out of their sword fight even though Arthur has already hacked off the knight's arms and legs, Collins' vocabulary does not contain the words "lose" or "defeat".
Yesterday she was trying to make a virtue of recent events. "If I make an error, I face up to it. I correct it, and I apologise," she lectured the House. Well, she will from now on.
She made that statement about facing up, correcting and apologising sounded like a magnanimous gesture on her part when in fact her admission of a potential conflict of interest had to be dragged out of her.
Collins is also using her apology as a means of saying the whole episode is closed and not entertaining further questions on the matter. But that still did not stop her getting a dig in at David Cunliffe for co-opting Helen Clark when she was prime minister to officially open his wife's law firm.
What is good for the goose is good for the gander - or, in this case, the cane toad.
Labour MP Clayton Cosgrove was having nothing of Collins waving around her apology in a "Shirley Temple sort of way".
Collins was no "dilettante, delicate daisy". She was a woman who "could spit acid better than an Australian cane toad".
Cosgrove said she was a senior MP who had known exactly what she was doing in China - trying to enrich her and her husband - and had lied by omission to hide it.