All Black replacements are at hand for Carter and McCaw but so far there is no one to fill Mealamu's boots.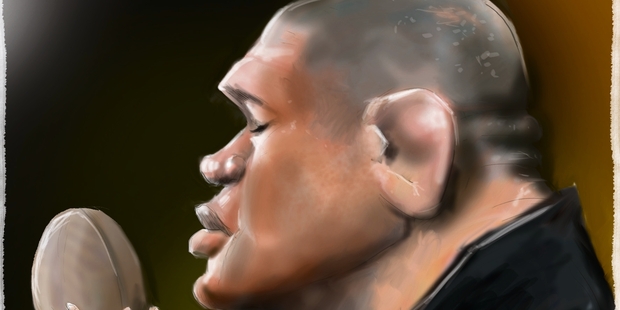 The All Blacks' famous warhorses are hobbling towards the test season, and the World Cup beyond that. Another tilt at glory is a long way off. But whereas the backup plans are obvious and healthy for two of them, there's a large vacancy sign hanging around the third.
The grand trio of Richie McCaw, Dan Carter and Keven Mealamu are riddled with injury and at their ages, the situation is unlikely to get much better. The succession plan for Carter is as good as it gets. Opponents would kill for Aaron Cruden and Beauden Barrett.
The situation isn't quite as good for McCaw - Sam Cane has the strength and workrate but superstar names like McCaw, Jones and Kronfeld are a millstone around his neck. Still, Cane is well on the way as a highly credible test prospect and has put in outstanding performances.
The situation is far different at hooker. As the 34-year-old test centurion Mealamu limped home from South Africa without playing for the Blues, clouds over his future popped up again. Next cab off the rank Dane Coles has definite strengths, as shown by a nifty role in the spectacular winner against Ireland.
Coles adds a new creative dimension but is a long way from convincing just about anybody he has the power, attitude and lineout throwing of a top test starter. Bismarck du Plessis v Dane Coles ... mmmm, jury still out folks.
Hooker is the biggest hole in the All Blacks' master plan if Mealamu can't go the World Cup distance. And even if he does hang on, it is asking a lot of Mealamu to hold best form through a heavy workload. There's a spot just begging for one or two unheralded players to make a dramatic mark this year. The All Blacks, backed by the NZRU monopoly, have an impressive handle on development strategies. Heck, they even took an apprentice on tour last year. But not all the bases are covered. No doubt Steve Hansen will see this as a priority. For starters, the All Blacks will be desperate to avoid a return to the days when the lineout easily unravelled.
Dagg where he belongs
All Black fullback Israel Dagg is back where he belongs for the Crusaders, in the No 15 jersey. It was a gross error from Todd Blackadder to drop/shift him.
Just dreaming
Had this crazy little dream the other day which went like this.
It was April, which meant league and rugby were firing up. Brendon McCullum had only just stopped smacking the ball all round the ground, and New Zealand were playing a Davis Cup tennis tie. Not only that, this Davis Cup tie wasn't being held on a community court and it didn't involve Mongolia. In other words, we had serious sporting alternatives.
The rugby was great, especially since we'd all had a long break. Yes, it included a few of the modern, razzle dazzle rules like the ones encouraging quick lineouts and short mauls but the refs weren't running/ruining the scrums.
There were certainly no silly bonus points which in turn meant the rugby points tables didn't look like a toddler's first spreadsheet. A win was a win, and a loss was a loss. Simple and thrilling.
In this dream, league had not only banned the shoulder charge, but outlawed the post-mistake back slap and the phrase "our great game".
Rugby looked a lot like it looks now, with a bit more flair because players weren't scared of getting isolated. The game sounded really different.
The TV came on and Ian Smith was still sharpshooting on the sideline. But you could hardly see any seats and there was this wild noise building up, the way it was when Richard Hadlee roared in at Eden Park all those years ago. People were going off for rugby, screaming and yelling which meant it meant something to them.
The commentators weren't salespeople and they didn't need to be, 'cos the public was already buying. The players were all charging around a la Richie McCaw. There was danger and purpose in the air.
The Warriors were also firing on all cylinders, smacking in to opponents as if their life depended on it every week, the way you would imagine Kevin Campion operating on turbo charge. When lining up on defence, the Warriors appeared to know each other. The club had a snazzy home ground. Shaun Johnson was no longer a project in progress. Sky wasn't full of aggressively loud adverts for Sky.
The south of France was still an exotic OE destination rather than a place for another proposed rugby invasion (yawn). Religious players praised anything above in private, and advertisers respected the playing arena as holy ground.
Winter was approaching. The playing surfaces in this dream were green and hard, as they thankfully are these days, and the rugby season was so short that full-strength teams hit the ground running with stadiums full of enthusiastic fans at their side.
Shoulder charge
A final note on the league shoulder charge ... it was always a cheap shot that put recipients at undue risk because it often comes from the blindside and the point of contact is so hard and narrow.
The perpetrators don't always escape lightly either.
Maybe it was okay in the days when players didn't pump so much iron. But allowing high-speed, muscle-bound footballers to act like missiles was ridiculous even if it gave spectators (and maybe players) the odd thrill.
Rugby has it right insisting players use their arms. Tough, hard-hitting tackles are great. The shoulder charge is not.
League has made a sensible and long overdue rule change by banning it worldwide.