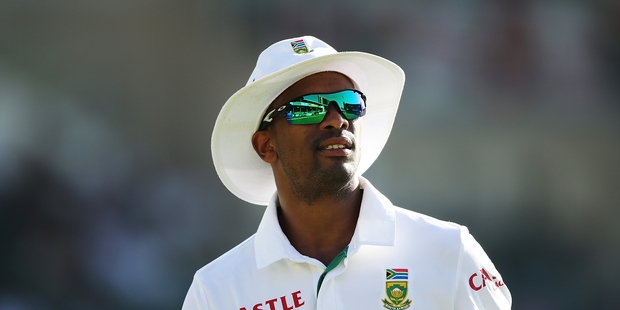 A few weeks back a colleague expressed his dismay at the failure of our premier television sports provider to cover the hugely anticipated South African test series against Australia.
He's not what you'd call a cricket tragic, but he'd have happily strapped himself into his armchair into the wee smalls to watch Dale Steyn and co knock seven bells off the other lot.
As it happened it hasn't been that straightforward. For a start Mitchell Johnson, panto villain moustache back in place, dinged a few South Africans, grabbed 12 wickets and set up an easy win for the visitors in the first test at Centurion.
Steyn, Vernon Philander, Hashim Amla, AB de Villiers and co struck back as you suspected they would to clobber the Aussies in similar fashion at Port Elizabeth to tee up a tantalising decider, starting at Cape Town tonight. And it will be live on Sky, so well done them. Slow out of the blocks, yes, but at least they're stepping up.
Which shamelessly segues on to Daveywarner, the amiable Australian lefthand opener, who, if you spend much time listening to Australian television commentators, appears not to have a Christian name.
He stepped into quicksand - not for the first time - this week when he accused de Villiers on an Australian radio station of tampering with the ball during the second test.
Maybe it was the same station on which his coach Darren Lehmann let rip last year at Stuart Broad's refusal to walk during the Ashes series in England, and calling on like-minded Aussie true blues to make his subsequent trip Downunder as miserable as possible. (Fancy not walking after smashing the cover off a ball. You'd never catch an Aussie up to that malarkey.)
Anyway Daveywarner reckoned wicketkeeper de Villiers had been pulling a swifty with his gloves, illegally scraping the ball, which coincided with the Aussies being undone in a hurry by potent reverse swing from Steyn and his chums.
It cost the opener 15 per cent of his match fee, a ticking off from match referee Roshan Mahanama and, perhaps most tellingly, zero support from his teammates.
"I've got no doubt what they did was fine ... " durable seamer Ryan Harris said of the South Africans. "They've obviously looked after the ball a lot better than us, and if there's anything illegal about it I'm sure we would have heard about it by now. Davey's comments were obviously wrong ..."
The South Africans are said to be privately seething. Steyn, with due respect to Johnson's firebrand exploits of the past couple of months, is the world's premier fast bowler. He doesn't need much motivation to narrow those gunslinger eyes and do his business.
So Daveywarner has most likely lit a timely fuse. And a good thing Sky - whose Winter Olympics coverage, credit where due, was impressive too - have pushed the button at the right time. A touch belatedly yes, but at least it's on.