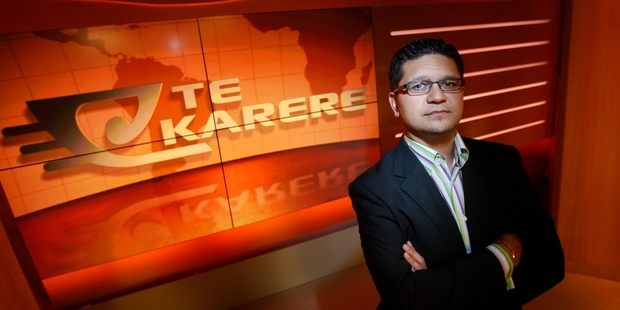 My phone ran hot from several TVNZ Maori and Pasifika staff asking for advice or requests for representation, after their boss Shane Taurima was revealed to have used TVNZ premises and staff to support his campaign to win the Tamaki Makaurau Labour Party nomination.
The staff, those involved and those who weren't, were devastated and terrified of a rumour that the entire unit headed by Taurima might be closed down.
On Monday morning, Taurima was only a few days away from declaring his resignation from TVNZ and political candidacy.
Labour has been actively headhunting prominent new generation Maori leaders. Taurima was a real talent and a shoo-in for the Labour nomination.
But the political machine is a ravenous monster that routinely devours its own. Even those who are close to it don't fully appreciate how quickly you can go from rooster to feather duster.
Whether Taurima knew it or not, by evening his nearly two decade-long journalism career and professional reputation were in tatters. TV3's Paddy Gower is a frighteningly good journalist. I've been on the end of his bite in the past and it hurts.
Gower's revelation that Taurima had been using three of his TVNZ staff to help organise his support within the local Labour Party organisation stunned TVNZ senior management. After Taurima's unsuccessful bid for Labour's Ikoroa-Rawhiti byelection candidateship he had given them a firm assurance his political dalliances were over. On that promise they gave him his old job back controlling the content of Maori and Pasifika political stories.
It was an open secret in politics that he was running. TVNZ was unaware what was going on under their noses. That must hurt.
A news organisation's integrity is everything. TVNZ has no choice but to clean house. Thankfully the number of people involved is small and the infringements minor. The sad reality is if they aren't gone already, they will lose their jobs. The word is out that other senior managers will go too.
Taurima's thoughtlessness means every employee who works in the Maori and Pasifika unit will be suspect and their integrity questioned. They are devastated and feel betrayed.
The end result is the entire TVNZ organisation may be so scared of political bias that they will be tempted to err towards being soft on National. In election year it couldn't be worse. Taurima's actions are just so shockingly naive. Ironically, the consequences of his actions may well make it harder for the very party he wanted to represent.