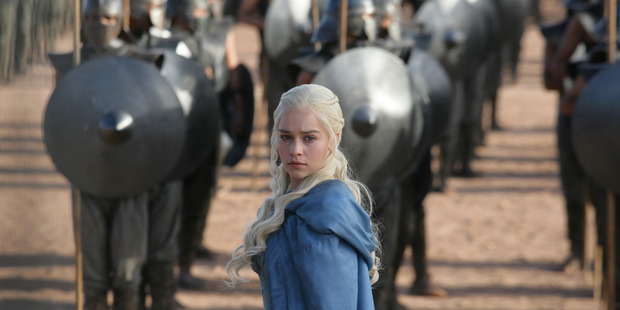 Telecom "hanging up" on its old name and brand threatens to eclipse the really big news for consumers this morning. It is finally making a proper foray into internet television.
It is a play, which if Telecom pulls it off, may see the company become the first credible pay TV rival to Sky Television.
The lack of diversity and content in the New Zealand internet television market is one of the things stalling uptake of ultra-fast broadband and Telecom's play may give this a shot in the arm.
Telecom's service, called ShowMeTV, is due to be launched later this year and the company says it "will revolutionise the way New Zealanders watch TV."
This will depend on it performing well, with technology commentator Peter Griffin hoping it will be beamed directly to the television rather than through a set-top box.
Content is the other deal-maker or breaker for ShowMeTV, which Telecom said it is spending $20 million in the next financial year.
The company was keeping its cards close to its chest this morning, only saying it was in negotiations with content providers.
"As long as ShowMe TV can get access to a wide range of top shows and movies that we want to watch, the outcome will be a sharp increase in pressure on Sky to lift its game for internet availability of its content - hopefully including the holy grail of live sports broadcasts. If that happens, Kiwis will be the winners," internetNZ chief executive Jordan Carter said this morning.
Griffin said Telecom would probably "blink" when it sees the price of television rights for the likes of international rugby.
"Where there is opportunity is if they can get some flagship drama or television shows, maybe concerns streamed over the internet. Traditionally Sky has had first dibs on all of that but only because it's got the deepest pockets and now we've another player with deep pockets who has very clearly shown that it's not just going to resell Sky anymore," Griffin said.
Telecom's confident push into online television is yet another signal it is moving away from being a meat-and-three-vege phone company.
Which is exactly what Telecom wants to get across in in ditching its "1980s humble home-phone", brand for the name "Spark" - a move which baffled many on social media this morning.
"There was always going to be a time where we need a name that was more representative of the future business we're in," Simon Moutter explained today.
"We're not about home-lines anymore and landlines, that's a small part of the business. We're about mobile, we're about digital, we're about data, we're about TV, we're about entertainment..." he said.
While Moutter said there was strong sense of "energy and excitement" around the business, commentators did not share Telecom's enthusiasm at the name change.
Technology adviser and entrepreneur Lance Wiggs said it was hard to understand whether the name change was serious.
"What is Telecom? Telecom is a telco. Its reliability, its size and its history combine to give us confidence that it can be trusted with our data and mobile phones and so forth and changing its name from something which has the solidity of Telecom to something with the ridiculousness of Spark to me is a giant step in the wrong direction. It's taking away all the brand value that they've got.
Wiggs said the name change was a distraction from the changes going on at Telecom.
"Air New Zealand didn't change their name on their transformational journey so why should Telecom?" he asked.
While he understood why Telecom wanted to appear different, Griffin saw the brand change as a "mistake".
"I still think it's a mistake to abandon that well respected name that still pretty much describes what they do, "he said.
See this Telecom-provided video explaining the name change: