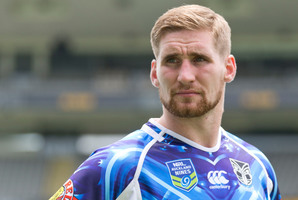 It would have been nice to have seen a few more "stars" at the Auckland Nines this weekend but maybe that will come in future years as clubs work out the value of the tournament.
A number of the most recognisable players in league will bypass the weekend or have been told to bypass the tournament.
I understand where clubs are coming from. It's a long season and they have to balance the demands of the NRL premiership, State of Origin and internationals.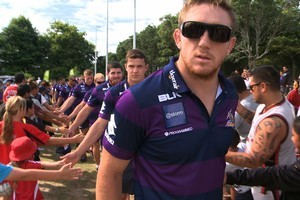 But the nines is a brilliant concept. I was part of the New Zealand team who won the World Nines in 1996 and 1997 and was a fan of the Auckland Nines as soon as it was announced.
There is so much value in it for clubs and there are so many reasons for them to want to do well, not least of all the A$2.25 million ($2.4 million) prizemoney on offer.
Sometimes you need to give youngsters a chance to see what they can do, and a lot of clubs have included some exciting talent. But the prizemoney can be very important as well as the fact that success adds value to a club's branding. I'm also a believer in teams always wanting to put their best foot forward.
The Warriors look like a side who can push for the inaugural title.
People will walk away from the weekend thinking the Warriors have made a really good acquisition in Sam Tomkins, and this type of football is made for a player like him. They have firepower in the likes of Shaun Johnson and Konrad Hurrell.
They also have some young players with considerable pace and agility. With the ball in hand, they could be lethal. But nines is as much about defence as anything and that will be the real test for the younger players in the Warriors squad.
The game is played at such a frantic pace fatigue will be an issue. It's not like a normal pre-season game, when players can ease their way into things, because it will be high tempo and defences can get ragged.
A lot of people assume nines will be dominated by outside backs and ball-playing second-rowers.
They will be weapons, but there is still a place for the big men. It will be a lot more structured than sevens, which makes it a good balance between 13s and sevens. Front rowers can drag defenders in and create space for players out wide. It's what was critical for us when we won the titles in 1996 and '97, with the likes of Joe Vagana creating problems for the opposition.
I hope there isn't too much crowd trouble. It will be a different crowd to the sevens because kids will want to go and see players they identify with at the nines. The sevens is for an older crowd. I hope on Monday people are talking about what happened on field, not off it.