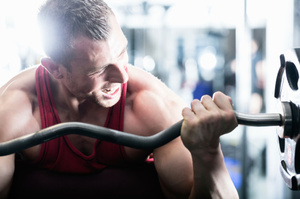 I am in a quandary, an exercise quandary. The quandary is this: I know I need to do some exercise, but I have yet to discover the exercise I want to do.
Picture, if you will, a bloke in his early 50s. He spends most of his working day sitting on his arse, tapping out words on a keyboard, staring at a screen for long periods of time, and in-between the staring and the tapping, he plays Spider Solitaire. Spider Solitaire, unfortunately, is procrastination, not exercise. Therefore, this guy needs to find something that gets him off his arse and away from the Spider.
There are those who have suggested Pilates, which on the face of it seems like a good idea for a gentleman of my age and bearing. But Pilates involves apparatus, with cables and such, and I am notoriously inept with apparatus of such ilk.
Also, when confronted with apparatus with cables, I cannot help but think of Thomas Midgley jnr, the American scientist who gifted the world both lead in petrol and CFCs in fridges. After screwing up the environment for future generations, Midgley's final invention was a cable-based apparatus to treat his polio while he slept.
The apparatus strangled him in his sleep. This is not a good thing to have lurking in the back of your mind when you are trying to concentrate on your breathing.
There are people I know who go to gladiator gym but given my complete lack of anything resembling muscles, this is far too intimidating for me to even contemplate. Even worse would be to attempt one of these boot camp things, because put me into that fitness-through-intimidation situation and I would absolutely become the Gomer Pyle character in Full Metal Jacket and that particular story didn't turn out well for anyone concerned.
I quite like swimming. Being in the water is quite soothing and the "impact", I believe they call it, is about as low as it gets. Unfortunately there are several factors that mitigate against swimming, as far as I'm concerned. First, you have to take your clothes (for the most part) off, which exposes the bits of you you are trying to get rid of, which is not good for the ego. Second, I think I am negatively buoyant (because of all the bits of me I am trying to get rid of) so I have a morbid fear of sinking.
And third, swimming is really boring after you've gone up and down the pool a few times.
Keeping boredom at bay is a big element, I feel, in any exercise regime that I can religiously follow. Something that keeps the mind occupied so it doesn't notice the body is being exercised is perfect. Once upon a time, being a male, I used competitiveness to achieve this - through football, golf or tennis. There is a line of unfitness, however, that once you cross it competitiveness gives way to inevitable humiliation, which takes all the fun out of everything. I have crossed that line, heading south.
Walking is good. I like walking. You can listen to music and look at stuff, which keeps the mind occupied as the body works. Unfortunately walking isn't going to get the job done. Yes, I am well aware that the next thing up from walking is jogging but I can tell you here and now that ain't ever going to happen.
Cycling? Around Auckland? Are you nuts?
I do donate money on a regular basis to a gym. Sometimes I even go to that gym but gyms have never been my spiritual home. Possibly this has to do with all the apparatus there that, almost inevitably, someone will tell me I am using wrong. Also thanks to my pale northern European heritage, I am one of those people whose face turns bright red at the first sign of physical exertion. This is never a good look in public.
No, what I need is some form of exercise that gets me into peak physical condition away from prying eyes. If it could also involve cooking, that would be ideal. The thought of getting a workout and preparing a meal at the same time has huge appeal to me. Yes, there may be safety issues with knives and boiling sauces and so forth, but I can work around those. Calories out, calories in: the yin and yang of life. Perfect.
Not that this helps me with my quandary in any way, shape or form. And my form is still the same shape, possibly about to get worse because talk of food has made me hungry.
I must break through this quandary. I must exercise. Right after lunch. And probably after a couple of games of Spider Solitaire too.