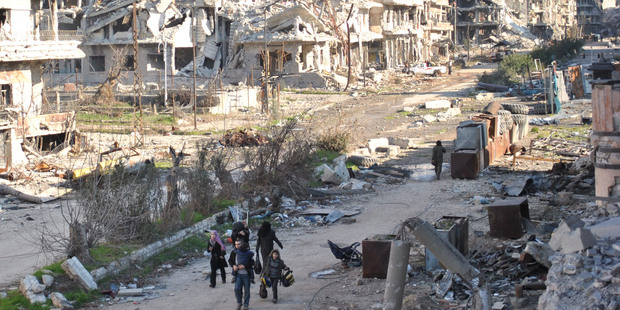 It seems wrong, and decidedly odd, that the Government should be cancelling the passports of New Zealanders who have gone to fight in the Syrian civil war. It seems wrong that a government should cancel the passport of a citizen in any circumstances short of treachery; a passport is surely a birthright. It seems doubly wrong that citizens should be denied proof of their national identity, and the right to international travel, for going to a war which does not involve New Zealand.
The Government is right to monitor the movements of these people when they return. Syrian rebel forces are said to be predominantly militant Islamists now. The ruthless regime of Bashar al-Assad has probably ensured that only the most suicidal of rebel factions would continue to wage open warfare against the methods he has been prepared to use. Those from New Zealand who have joined the rebels' cause will be hardened by the experience, "radicalised", as the Prime Minister puts it, if they were not before they left.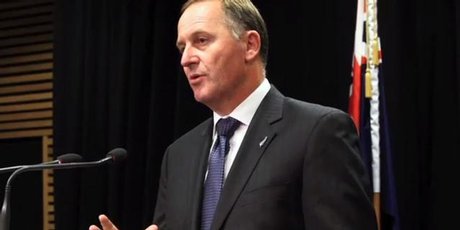 That does not assume they would direct any Islamist vengeance at targets in their home country but it is sensible to take precautions.
They must expect their movements and communications to be closely monitored by counter-terrorist intelligence agencies and the Government Communications Security Bureau. Cynics will say Mr Key has taken the first opportunity to provide a public illustration of those agencies' value after last year's controversies, but he could have done that without revoking the fighters' passports.
Clearly it is a common international practice to cancel passports of citizens who participate in foreign wars. Australian law goes further, providing for imprisonment of those who have engaged in hostile activities in a foreign country, or who plan to do so by training or stockpiling weapons. The United States cancelled the passport of Edward Snowden when he fled to Hong Kong after exposing the US National Security Agency's ability to monitor and keep vast records of network communications.
That was treachery from his government's point of view, but public spirited by his own lights - and those of many others. He might be found guilty in his country's courts if he returns but he should not be denied his national identity unless he chooses to change it. So it is for New Zealanders fighting in Syria, no matter which side they are on.
Western governments have chosen not to help the Syrian uprising as they did Libya's, but there is no doubt they would welcome the overthrow of Assad. Why, then, should they care that a few of their citizens have gone further? Mr Key says: "We don't think it is a sensible step for them to take."
But to take the drastic step of cancelling passports suggests this is more than a concern for their health. Our Foreign Ministry frequently issues warnings against travel to trouble spots but does not usually go this far.
Is the ministry concerned that New Zealanders in the conflict might somehow implicate the country or force it to take action? It is hard to see how that could happen. We are not a neighbouring country capable of being a base for raids and at risk of reprisals across our border.
Is the ministry worried that these people might call on its staff to intercede for them if they are captured or in peril?
An active passport might imply the ministry has that obligation but no reasonable citizen would expect officials to put themselves in the firing line.
Sadly a passport is the property of the issuing state, not the citizen, and can be cancelled for the state's convenience. It may be standard practice but it is simply wrong.
Debate on this article is now closed.