In a dark world of violence, let us hope good can sometimes be the winner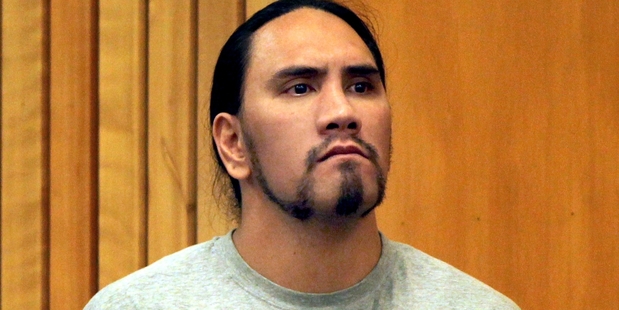 Of all the aphorisms in the English language encapsulating a dim view of the human race, is there any more grimly cynical than "No good deed goes unpunished"?
It was coined by Claire Boothe Luce who, on the face of it, had little reason to be grim or cynical. She was a well-known journalist, the author of a smash hit play, a member of Congress and the first American woman to be appointed to a major ambassadorial post.
She also married two multimillionaires, the second being publisher Henry Luce who started Time, Life, and Sports Illustrated, and her various bits on the side included the writer Roald Dahl.
Admirers of Dahl's blackly humorous adult fiction or, for that matter, his dark-tinged children's books might think "no good deed goes unpunished" sounds like something he might have come up with.
The terrible fate of 77-year-old retired journalist Derek Round brought Boothe Luce's bleak dictum irresistibly to mind.
In 2011, Round met 32-year-old Michael Werahiko at a Wanganui gym. Werahiko wanted to turn his life around; Round offered to help. They became friends.
But Werahiko got into more trouble with the law. The day he got out of jail he caught a bus to Wanganui, where he was met by Round who took him into his home.
That night, Werahiko violently assaulted his elderly benefactor, kicking and stomping him even as he tried to crawl away.
Sentencing Werahiko to at least 15 years' imprisonment for murder, Justice Ron Young told him, "[Round] didn't need to help you but he did, out of kindness and decency. And in the end you repaid him with the gross violence that killed him."
The following week, on Boxing Day, a teenage German couple camping in Whakatane were attacked in their tents. They were beaten with wooden bats. The male's teeth were smashed in and his face blackened almost beyond recognition; the female suffered a "massive" gash to her forehead.
This was the fourth violent assault on tourists in 2013, and the 13th in the past 3.5 years.
How many more of these incidents will it take to persuade would-be tourists that the risks of being beaten up - or worse - outweigh the scenic delights and experiences New Zealand has to offer? How long before a pummelled visitor comes up with a tagline to replace "clean, green and nuclear-free"? Perhaps something along the lines of "Nice scenery, but beware of the animals".
For the most jaw-dropping development in crime and punishment during 2013, we must turn to where else but the USA.
Sixteen-year-old Texan Ethan Crouch got jacked up on beer he and his pals had stolen from a Wal-Mart and went joy-riding. He was doing 112km/h in a 60km/h area when he lost control of his pick-up truck, killing four pedestrians and leaving two of his passengers paralysed.
Testifying for the defence, a psychologist attributed Crouch's actions to "affluenza," saying the combination of affluence and lax parenting had led the boy to believe that wealth bought privilege and there was no link between behaviour and consequences.
You'd think one way to teach little Ethan that there is a link between behaviour and consequences would be to make the punishment fit the crime. However, the judge swallowed the psychologist's argument, saying she didn't think Crouch would get the therapy he needed in jail.
So whereas a poor or middle-class person who wiped out four people while drunk-driving would get 20 years in the state penitentiary, Crouch is on 10 years' probation and heading for a private rehabilitation facility in California that will cost Daddy more than half a million bucks a year.
Boothe Luce would have wanted you to know what the victims were doing when they were scattered like ninepins. They were helping someone whose vehicle had broken down.
But among this welter of end-of-year horror, there was an event that reinforced our faith in humanity and reminded us that human beings are still capable of nobility. Two days before Christmas, Jennifer Doolabh of Hamilton gave birth to a healthy baby boy, Matthias.
Diagnosed with breast cancer in June 2012, Doolabh underwent a year of chemotherapy and radiation treatment. As she was starting another bout of radiation and preparing for hormone therapy, she discovered she and her husband were expecting their first child together. She immediately stopped the treatment to give the baby the best possible chance of survival, a decision that further reduced her already limited life expectancy.
One devoutly hopes - and is quietly confident - that Matthias will prove Boothe Luce wrong by leading a life that honours his mother's sacrifice.