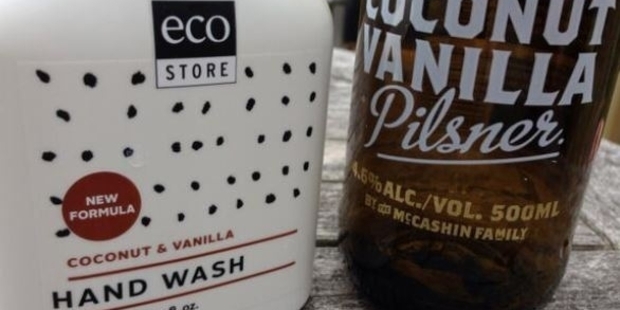 "This craft beer thing might be getting a bit out of control, eh?" says Duncan Greive.
Where are the lights in the night?
Sandra writes: "Where we live in Swainston Rd, St Johns, we look over to Half Moon Bay and across to Pakuranga. About halfway between the two areas, and quite high up, is a very large tree which for the past couple of weeks has been illuminated each night. The lights are static for a while but then they flash for quite some time. I can't actually pinpoint where exactly it is, but would love to know so we could go view it on site."
Cold caller hot and bothered
A reader writes: "I received an unusual call last night from Harry from so-and-so research. When I politely interrupted his spiel by expressing my desire to not have this conversation he responded with a very rapid 'dieofcancer' and hung up. It took a second or two to realise what he had said. I suppose he has solved the rejection problem."
Life, the universe and smelly visitors
Mantras to live by:
"Once you can accept the universe as matter expanding into nothing ... wearing stripes with plaid comes easy." - Albert Einstein
"Saru mo ki kara ochiru" ... Old Japanese saying for: "Even monkeys fall from trees."
"Fish and visitors stink after three days." - Anonymous
Late assignment - the dog ate it
Colorado student Payton built a chocolate volcano on a foam base as a school project. Her dog Reggie ate the whole thing and was taken to a veterinary hospital, where x-rays showed 50 pins in the dog's gut. Reggie underwent surgery and has recovered. Payton showed her teacher an x-ray to explain why her assignment wasn't done on time. The science assignment was redone, using glue instead of pins, and handed in for credit. Reggie and Payton received high praise for their first scientific endeavour. "I got an A," said the proud student.
Spot santa