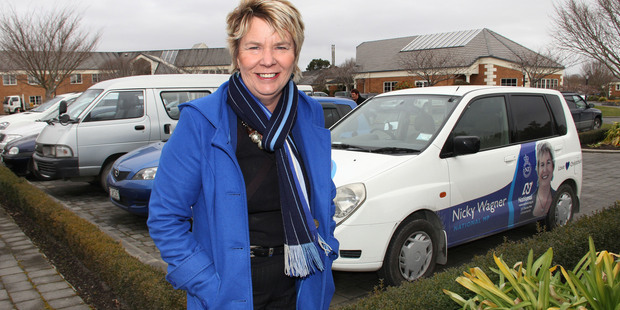 A few days ago, former Tory Prime Minister Sir John Major said it was truly shocking that "every single sphere of British influence" in society was dominated by men and women who went to public school or who were from the "affluent middle class".
Sir John, the son of a music hall entertainer, was addressing activists from the governing Conservative Party. Reports were quick to note that Prime Minister David Cameron and a majority of his Cabinet were educated at public schools and are independently very wealthy.
Putting the matter of schooling to one side, Sir John could have been talking about our National Party Government.
In recent years, with the advent of MMP, and both main parties fighting for the middle ground, claiming they're all things to all people, the myth has emerged that both main parties are much the same. The Herald investigation team's recent probe into MPs' property holdings, highlights a rather truer reality. New Zealand's ruling National MPs, like the British Tories, inhabit a very different world from that lived in by the majority of those they govern.
They're property-rich, and determined, it seems, to remain so. For all the Government's efforts to persuade Kiwis to invest their money in high-tech industries to make the economy grow, National MPs resolutely ignore the party line. They continue to squirrel their money away in land and real estate - and lots of it.
Top of the list was Ian McKelvie, the unknown (to most urban dwellers, anyway) National MP for Rangitikei, with $68.4 million of property, mostly in Manawatu farm holdings. All top 10 on the MPs' property rich list belonged to the National Party. Christchurch Central's Nicky Wagner, with $25.3 million of mainly commercial property, came second, followed by Napier MP and Minister of Internal Affairs and Local Government Chris Tremain ($14.6 million), then Prime Minister John Key, with a New Zealand property portfolio of $13.3 million, plus a holiday home in Hawaii and apartment in London.
Many in the top 10 have farm holdings in their portfolio. However, the latest register of MPs' interests shows that the accumulation of property for investment purposes permeates through much of the National caucus. For those who have not inherited a farm, or cannot afford one, the target is "investment" houses or apartments.
Given the level of investment by National MPs in investment properties, one doesn't have to be a cynic to wonder if there's a possible link between this and the Government's inaction in seriously tackling the housing shortage scandal that is driving prices and rentals ever skyward.
On the top 10 list, Mr Tremain has six houses or apartments for rent in Napier and nine commercial properties. But the register of interests shows the Minister for Canterbury Earthquake Recovery and Transport, Gerry Brownlee, has two properties in Marlborough and four in Christchurch, and list MP Kanwaljit Singh Bakshi has six Auckland properties. Another list MP, Dr Cam Calder, has three Auckland houses, plus a ruin in Gers, France. Trade Minister Tim Groser has a house in Titirangi, apartments in Wellington and the Auckland city centre, plus a central Auckland "hotel room".
Dr Jian Yang has a family home in Hillsborough and six rental properties across Auckland. Even the Minister for Social Development, good Westie Paula Bennett, is playing the game, with houses in Oratia and Sunnyvale and a Mt Eden townhouse.
Among Opposition MPs, Labour MP Raymond Huo has six houses and Sue Moroney four.
Of course they're just doing what other canny investors have long done and headed for the safest and most profitable nest egg on offer. Not for them the perils of the poorly regulated finance company minefields, or the vagaries of the stock exchange.
Not only is land and housing a safer bet, it also offers the possibilities of windfall untaxed capital gains that other investments cannot. On top of that, MPs can use their $24,000 to $37,500 job-related accommodation allowances to help finance their little property empires. Add to that the present housing shortage crisis, and landlords are laughing all the way to the bank.
The latest Real Estate Institute "stratified housing price index" records the median house price was 9.9 per cent higher last month than it was in October last year.
The Auckland index was up 12.6 per cent and Christchurch 10.8 per cent.
In this situation, is it any wonder that the National Party caucus is resolutely opposed to a capital gains tax on house sales, or to a housing policy that fast-tracks the building of more houses?
In the introduction to right-wing think-tank the New Zealand Initiative's just-released solution to the housing crisis, it is observed: "The current policy quagmire has created a situation where the interests of those who are lucky enough to own property are often opposed to the interests of non-owners or younger people seeking to get a first step on the property ladder."
It's a message for the National caucus to ponder.