As health costs mount, taxing the sweet stuff no longer seems unthinkable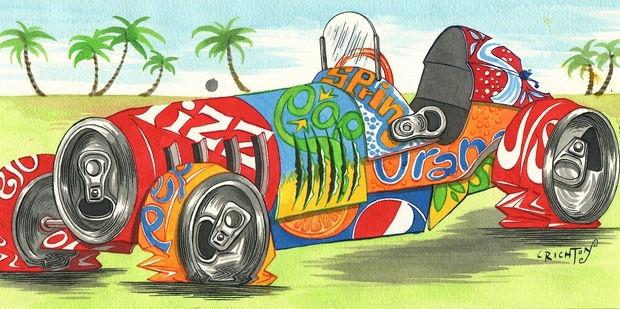 Leftish types working in health policy have suggested it and been written off as nanny-state nutters. Then one of the United States' most successful modern-day capitalists brought the idea to city hall and was roundly smacked down for it.
Now, one of the world's most influential financial services firms has backed it: a tax on sugar.
The question is, when the men in business suits, wearing Rolexes and working on Wall Street get behind a controversial, anti-libertarian idea, does that mean its mainstream acceptance is inevitable?
In the case of sugar - the case against sugar, as it were - the research arm of global financial services firm Credit Suisse has produced a paper called Sugar Consumption at a Crossroad, which effectively calls for a tax on the stuff, to reduce consumption and pay for myriad health problems arising with its over-consumption.
It's a timely study as Kiwis embrace Halloween, one of the year's great candy-and-marketing binges.
But while this adapted "celebration" is a boon to the Warehouse and the nation's many $2 shops, Credit Suisse warns its investor clients and companies that sugar in general will soon face its "tobacco moment". That's the moment when more people will start to demand that the sugar industry is taxed and regulated and otherwise contained - and, yes, that will mean your average Halloween swag bag will cost significantly more.
Soft drink is the main target of the sugar tax proposal and what's being promoted is no softly-softly tax: Credit Suisse says anything less than a hike of about 20 per cent on your average can of fizzy will be too little to provide the necessary deterrent to consumption.
The researchers admit it will be a hard sell, a fact already proven by New York Mayor Michael Bloomberg, who tried to introduce a tax on large amounts of soda in 2009, and ran head-on into the world's second most powerful lobby, after oil. The sugar magnates banded together to spend almost US$10 billion to defeat the tax, forming the "New Yorkers against Unfair Taxes" coalition. Bloomberg failed many times, until finally his tax was deemed unconstitutional.
But would he fail now, just four years later? Because sentiment is changing, not just among consumers, but among scientists too.
Sugar Consumption admits that as yet, sugar has not been conclusively proven to cause the big bogeys of bad health: type 2 diabetes, obesity and metabolic syndrome, but recent studies are "coalescing around this conclusion".
Even if you are the sort of person who believes everyone decides their own fate by choosing what to eat, the thought that worldwide, we - global taxpayers - are forking out US$470 billion a year to treat type 2 diabetes alone (dwarfing the amount used on smokers) has to make you think twice.
It's not going to be easy to reduce the impact of one of the world's biggest industries. But the statistics are stark, if teaspoon-sized: where we should be eating a maximum of six teaspoons of sugar a day (that's for women) or nine (for men), we're now eating an average of 17. We're consuming almost 50 per cent more sugar than 30 years ago, and the results of that are all negative.
And now that a financial services firm, a Wall Street darling, is coming out in support of taxing the substance, is a sugar tax in the developed world, New Zealand included, really so unthinkable?