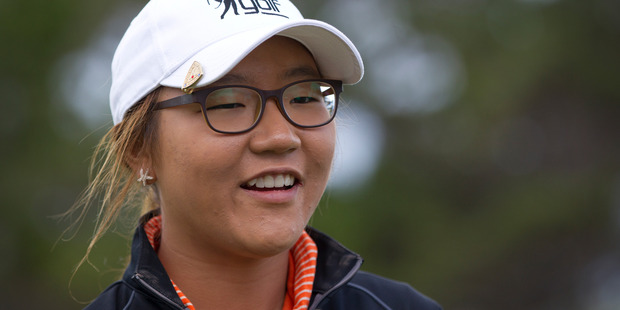 This is a conversation that should take place in a year, or even two. Not now.
It would start along the lines of: "So Lydia, how's life on the pro tour going? Getting much spare time?"
Already Lydia Ko is receiving advice about how to handle life as the highest profile player on the LPGA Tour.
Never mind she's not No 1. She will be the most followed, discussed, photographed player in the women's game for at least the next year.
That's partly because she's already world No 4 and projected to reach the top, but also because of what has gone before.
Then again, it is possible that once she's one of the gang rather then being the amateur putting the pros in the shade, things may settle down.
Even so, life leading up to her announcement on Wednesday that she's joining the paid ranks will seem a cakewalk for a very special athlete who is still six months away from blowing out 17 birthday candles.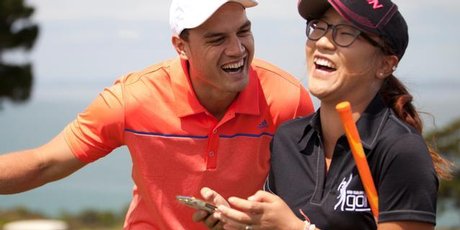 There has been an argument mounted that the last year or more has been gruelling for Ko; that she's been in a goldfish bowl for her achievements at her age against high professional achievers.
One big difference, though, has been while they would be off in the sponsors' tent for an hour or two after a round - and that's after a media session and scribbling a couple of hundred autographs - Ko could have picked up her bags from the clubhouse, put them in the boot and been driven away.
Not any more.
Prominent caddy Steve Williams gave Ko some advice this week.
"Many come before her who have had not quite as much game, but certainly had a reputation to do well on the tour and have not succeeded under the pressure that's put on them," world No 2 Adam Scott's caddy said.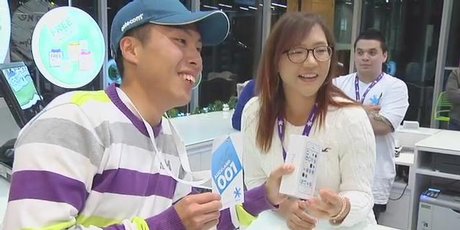 He talked of "sharks" who will circle Ko, and the hangers on.
Michelle Wie was the hottest prospect in golf before Ko, turned pro before she was 16, but bottomed out.
She's still a decent player, has won a couple of tournaments and is ranked No 64. But there are lessons to be absorbed by Ko, Williams suggested.
Tennis has had young women who made it - Monica Seles and Martina Hingis for example are two who burned brightly before 20 - but plenty who didn't.
Ko has always appealed as having a good head on her, but be sure that Williams' sharks will be circling.
These people who are usually referred to as entourage are not necessarily bottom feeders, but Ko and her people will need to be smart in whom they employ.
She's had a chat to Michael Campbell and she will have protective people around her from the time she pushes her first tee in the ground as a pro, in Florida next month. There will be times when the putts aren't sinking, when the sweet swing gets a kink in it. But those are on-course matters, very different from the biggest change she'll face.
No sponsors have yet been revealed. Ko helped launch Telecom's new iPhone 5s on Thursday night. It won't be long before she will have her hands full, if she wants to.
And maybe that's the key. If Ko is careful about the level of off-course commitments she gets involved in during her initial period settling into her new life, she should be fine.
"I'm pretty sure I'll stick to what I've been doing," she said this week.
Sounds like a plan.