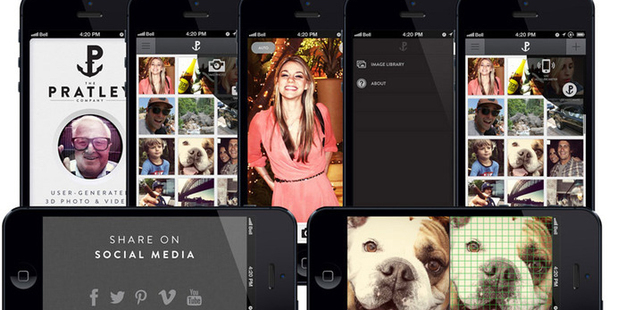 Apple reckons 200 million users have already switched to iOS 7. The app market is huge and global and New Zealanders are increasingly taking part - some are making small fortunes, some are earning just enough to do something they enjoy, and some are just starting to get their apps into the App Store.
Maths game to increase kids' skills
New Zealand-based musician and developer Stuart Grimshaw's Back 2 Basics app is the first release in a series of iPad apps designed to provide both kids and rusty adults with small, dynamic apps, each of which address one specific learning task, wrapped into simple, fun gameplay.
Back 2 Basics is a race against the clock to solve a number of math questions, measuring both speed and accuracy. Both the number of questions and the level of difficulty can be set by parents, teachers, or kids themselves.
A core feature of Back 2 Basics and subsequent apps in the series is that kids should be able to use it without help in setting up and without the necessity for parental monitoring, and as such there are no ads and no in-app purchases, and no need for an internet connection.
The app contents are based on the requirements of NZ's numeracy drive, after poor results in international comparative tests prompted Education Minister Hekia Parata to review the teaching of basic math skills.
The app offers short bursts of intense and focussed learning activity for distraction-free skills acquisition. The app is useful both at home and at school, and given the short duration of each quiz - typically a few minutes at most - probably plenty of other places too.
It's only $1.29 in the App Store.
Kickstart some 3D
A small tech startup called The Pratley Co, based in Auckland, has created a device (and an app) that lets you take 3D photos and videos with smartphones.
TRUE-VIEW allows you to take 3D photos and videos directly from your smartphone. These can then be viewed through the TRUE-VIEW or AirPlayed to a 3D TV. The app has versions for iOS and Android.
Pratley has been accepted as an exhibitor at Web Summit in Dublin at the end of October. Of 5000 applications, only 300 were selected. They've also been selected to attend the event's 'Pitch' (top 100 startups) section within Web Summit to pitch to investors and the media.
The three Pratley principles have been funding and developing this over the last 12 months - and now they're ready to go further.
The Pratley Co is currently mounting a Kickstarter campaign to raise funds to find manufacturers to create the finished device, so this is your chance to contribute to what looks like a very interesting idea. Check out the video.
The Kickstarter page is now online.
Show apps
Wellington's ShowGizmo (established in 2010) had its busiest month in August, mobilising 21 shows around the world. This took the New Zealand-developed show app up to almost 250 events in total.
Events that deploy ShowGizmo have more than 60% of attendees utilising the event app, helping attendees locate stands and coordinate their event activities. The app gives special access to stall holders and event organisers supplies back metrics, lets them deploy special offers, handle prize draws and more. The organiser buys the service and an app is tailored for the show and (usually) made available free to attendees, with provisions for sponsorship arrangements.
Using its web based content management system, event organisers can update event information and send out notifications to all app-using participants. ShowGizmo's apps are constantly updated by a content management system so the latest info is always instantly in attendees' hands. Attendees, meanwhile, can enter areas and competitions by using the app's QR code scanner.
You could win a free mobile app for your event, a new Android phone or a kilo of chocolate if you sign up with your name and email address for a free trial of the app. The competition closes at the end of October and the winner will be notified by email.
Devmob
The multi-platform mobile bar camp for iOS, Windows, Android and the 'net is back, with registrations now open for the 16-17th of November (9am start).
This will take place at St Margaret's College in Dunedin. St Margaret is the saint of, uh, smartphones. OK, not really. But oddly enough, the Scottish saint's Feast Day is November 16th.
Devmob is where you meet mobile developers from around New Zealand, swap experiences with mobile design, trade code tips, unlock the secrets to App Store success and - in the words of the promotional material - "try to match mojitos with Layton Duncan (as if!)". Right. True, Layton is a legend ... I don't know about the mojitos.
Aimed at developers, designers and entrepreneurs, the New Zealanders building tomorrow's mobile apps and pushing the limits of today's tech, this is for you.