University lab near San Francisco looks at what's usually overlooked at a crime scene, and is helping to solve cases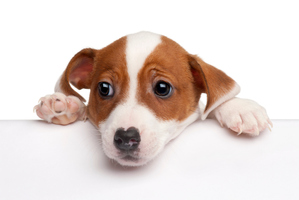 Dog detectives - the latest in crime fighters - are in a three-person laboratory in San Francisco.
In the University of California Davis, near San Francisco, are three people specialising in dog poo. Turns out dog droppings have great DNA potential. When doggy doo is found on the shoe of a perpetrator, a case can be cracked.
The three people in the UC Davis lab are the only people in the world who deal in animal DNA and, by tracing the animal who did the doo, they can place a suspect at the scene of the crime.
One recent example, from a killing in Indiana, saw a tiny sample of dog faeces taken from the shoe of a suspect. It was proved that the sample came from the only dog on the property where the killings occurred. That put the suspect in the vicinity. He is now serving a life sentence in prison.
The media are starting to understand the lab's potential. One headline read, "Snoopy's poop scores crime coup".
Animal DNA can solve a wide range of cases - murder, rape, robbery, cruelty to animals, animal attacks on humans - all through animal DNA being picked up in minute traces from urine, hair, faeces and saliva.
In one case, a woman's dog relieved itself against the wheel of a car belonging to a man who tried to sexually assault her. She couldn't identify him in a line-up and he didn't leave semen behind but the dog's attentions meant he was inextricably linked to the scene.
And dog hairs recovered from a shower curtain wrapped around a murdered 18-year-old were linked to a puppy given to her by her killer.
The UCD laboratory staff want to spread the gospel of their work. They go to law enforcement conventions to present their work and Teri Kun, one of the three scientists, said: "We know there are a lot of cold cases out there where there's animal evidence that can be used, but people aren't aware that we can use it.
"We have to push to get our name out there."
It isn't just human drama that the pet lab solves - the scientists settle disputes over cattle ownership and dog fighting and trace abused animals back to breeders.
It cries out for a TV series - Lassie Come Home With Evidence or Canine Cold Case or NCIS - New Canine Investigation Series ...