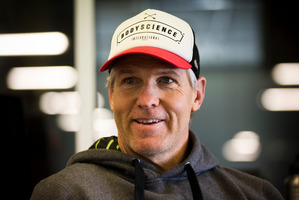 This year will go down as a season of missed opportunities for the Warriors.
I went into the season hugely optimistic of their chances of making the top four because of the roster they had and the reality is they will probably miss out on the top eight.
That's disappointing and shows they have underperformed. What increases that disappointment is the fact we have seen what this side is capable of. They can beat the best sides in the competition but, equally, get beaten by the worst.
The difference between their best and worst performances needs to reduce because that is how teams win premierships. There's no point being good one week and ordinary the next.
Consistency has been a problem for the Warriors throughout their history and the biggest issue seems to be attitude and belief.
I'm all for what coach Matt Elliott is trying to do in terms of work ethic and giving your best every week but I find it difficult to believe players struggle for motivation.
Surely pride in the jersey and your own performance should be enough, let alone a goal to play in the finals. The players seemed to work so hard in the off-season, perhaps the hardest they have ever done, but they didn't bring the right mindset often enough to complement the physical preparation.
How, for instance, did they allow a team like Penrith, who had humiliated them earlier in the season, to come back from 12-0 down and beat them on their home ground? It should never happen.
The way their season panned out highlighted to me the need for the Warriors to start a campaign well. It's something they have struggled with for some time but it's almost imperative if they want to be a top-four side.
Melbourne have to do this every year because they are hit so hard by Origin call-ups and this desperation to start well puts them in a good place from the outset.
The Warriors need to adopt a similar mindset and it's critical everyone is on the same page.
It's clear it took a while for everyone to adjust to a new coaching staff, new style and new players. They will all be better for it next season and they have a side capable of doing well in this competition.
Thomas Leuluai was a shining light for me, but he needs more support from key individuals.
Shaun Johnson is still learning the game and is building slowly and it will take time for him to grow into the player he is capable of being. Fullback Kevin Locke has all the tools but, for him, it's more about attitude to fulfil that talent.
If Johnson and Locke can become more consistent, they have the potential to take this team to another level and when they fire it reminds me of what Johnathan Thurston and Matt Bowen do at the Cowboys. It's about delivering that every week, not occasionally.
I'm optimistic again about the Warriors' chances next season and a top-four spot has to be the goal. New recruit Jayson Bukuya will add a direct running style but the team will miss Elijah Taylor immensely.
A hard-working, ball-playing back-rower ticks all the boxes and the Warriors could have built a side around him.
Letting Penrith pick him up is another missed opportunity. Unfortunately, there have been too many of those.