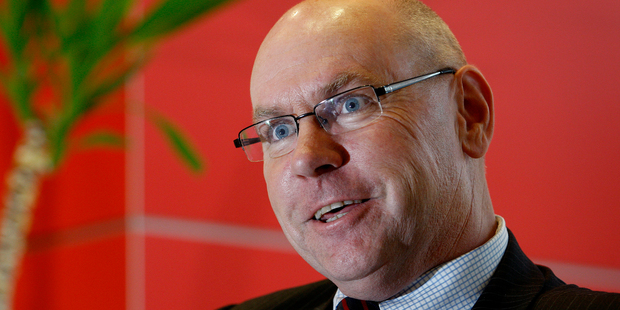 Almost six months after shelling out close to $33 million for a 26.39 per cent stake in Fisher Funds, TSB Bank has finally severed its KiwiSaver distribution relationship with Superlife.
Until this week, TSB Bank was still advertising Superlife as its KiwiSaver partner despite hooking up in April with Fisher Funds - now New Zealand's biggest locally-owned KiwiSaver operator following its purchase of the Tower investment business.
However, Superlife has now been scrubbed from the TSB website with details of the new Fisher KiwiSaver offering expected to be posted shortly.
Kevin Murphy, TSB chief, said the bank was in the process of educating staff in the Fisher KiwiSaver products, which would hit the brochure racks soon.
Murphy said for the time-being TSB staff would recommend the Fisher products under 'class advice' rules, which don't require employees to hold Authorised Financial Adviser (AFA) status.
"But in the long term we will [have AFAs within TSB]," he said.
Murphy said the Superlife arrangement was "effectively a referral system" but the bank decided it wanted "more skin in the [KiwiSaver] game", hence the Fisher Funds investment.
According to the latest financial statements, Superlife manages about $260 million in its KiwiSaver scheme, an increase of just over $56 million in the 12 months to the end of March this year.
While that marks a respectable number for a relatively low-profile New Zealand firm, Superlife has been left behind somewhat as other mid-sized locally-owned KiwiSaver schemes have either merged or been acquired over the last year or so.
Fisher Funds led the pack with its $20 million purchase of the Huljich scheme in 2011 followed by the Tower acquisition this April (partly funded by TSB). However, KiwiBank's buyout of Gareth Morgan KiwiSaver last year and the merger of the Fidelity and Grosvenor schemes this July have significantly changed the competitive landscape for New Zealand-owned providers.
The rash of buyouts and mergers has been prompted by the ever-important search for 'scale' and distribution capability, attributes that have become particularly urgent as the overall growth rate of KiwiSaver new members naturally slows.
According to IRD statistics, the number of net new members signing on to KiwiSaver has steadily declined every year since the regime launched in 2007. From the stellar first year sign-up of 716,637 members, the annual membership increase has fallen from almost 384,000 in the 2008/9 year to just 180,399 over the 12 months ending June 30, 2013.
Despite the still-regular monthly increase in overall membership (about 18,000 from June to July this year), KiwiSaver firms are increasingly looking to lure existing members from rivals. (Note, for instance, the new KiwiSaver recruitment ad campaigns from AMP and ANZ.)
The competition is certainly having an effect. In the last financial year, for example, the Gareth Morgan KiwiSaver suffered its first net outflow of funds via transfer to other schemes. In the latest period, Superlife has experienced a similar fate, losing a net $1.7 million in transfers to KiwiSaver competitors.
Murphy declined to disclose how many members had signed up to Superlife via the bank.
"That's commercially sensitive," he said. "But we have an understanding not to actively market [Fisher KiwiSaver] to Superlife members [who signed up via TSB]."