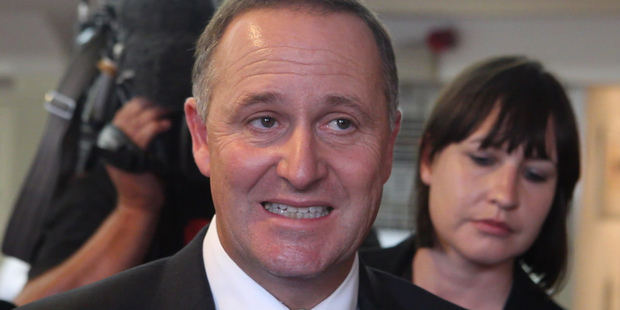 I am struggling, despite my best efforts, to work myself up into much of a lather over a journalist's phone log and emails being handed across by mistake to a Prime Ministerial inquiry.
The Parliamentary press gallery is in hyperdrive pumping the release as the worst abuse of state power since the Year Dot.
I don't share in the outrage because of: (a) the hypocrisy, (b) the lack of damage and (c) the journalist's amateurishness.
The media had no qualms publishing to great fanfare and effect Don Brash's emails. At the time he was the leader of the National Party. His emails were stolen.
Brash's emails were published as a book, splashed across the front page of every major newspaper and led TV news night after night. They were made into a play and a movie. The permission of Don Brash and those who had emailed him was not obtained.
The Parliamentary press gallery regarded the publishing of the emails as the scoop of the year.
Presumably, if the emails between Peter Dunne and the journalist were stolen then it would be okay.
The emails and the phone log weren't stolen. Parliamentary Services, who held them, handed them over to David Henry. He was undertaking an inquiry the Prime Minister ordered into the unauthorised disclosure of a sensitive government document. Henry is a former Commissioner of Inland Revenue and hence is well-used to overseeing the handling of sensitive material on politicians, journalists and everyone else.
The emails weren't published and weren't used in the inquiry. Peter Dunne and the journalist emailed each other prolifically, up to 23 times a day. Their emails would make far juicier reading than Don Brash's musings on policy and political strategy. I fear the world has lost out on an exciting book, a play, and, quite possibly, a steamy movie.
The other reason I have no sympathy for the case is the journalist's amateurishness. Dunne's emails and phone log are all run by the Parliamentary Service. That creates an obvious and easily managed risk.
When I was an MP I dealt with a great many whistleblowers. I never communicated with them through a Parliamentary phone or on a Parliamentary email account. I felt the risk to them was too great. There were several government and police inquiries into my sources. They were never caught from my end. It's journalism 101 to be using a phone and computer under your full control for the purpose of all sensitive communications.
It's a mark of the professionalism of the Parliamentary Service that the journalist's emails have not been leaked. It's a shame: they would make a great movie.