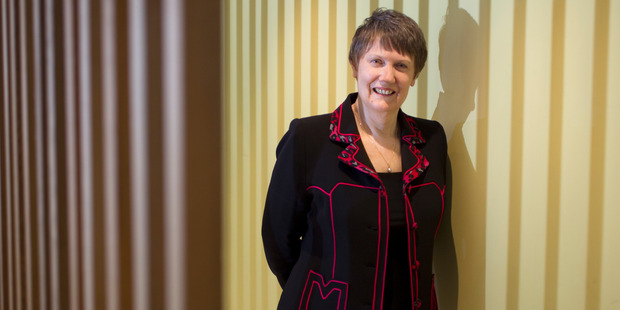 Oops, I seem to have accidentally joined a cult. This is disturbing. I don't go to church. I don't like sport. I suspect I may be deficient in oxytocin receptors; oxytocin being the cuddly hormone that spurts when your rugby team wins.
Yet, here I am. I've given up part of my individualistic weekend - taking my children to swimming lessons - to spend my Saturday sitting in a darkened auditorium with 2000 other people - "my tribe" - getting inspired at a thing called TEDx.
I am inspired by Jimi Hunt, in a suit he stole from Angus-in-AC/DC, talking about overcoming depression and building the world's biggest waterslide. "Bite off more than you can chew and then chew furiously."
I am inspired by taonga Dr Richard Nunns playing a traditional Maori instrument that makes a spooky noise, the sort of thing I might have thought embarrassingly unsophisticated in a previous incarnation, yet as he performs with King Kapisi I have tears in my eyes.
Get a grip, Deborah. You don't wear Red Socks and you are wary of worshipping leaders of any kind. Yet when PR guru Brian Sweeney talks about Punk Eek (short for punctuated equilibrium, the idea that change happens on the margins) and puts up pictures of Katherine Mansfield and Ernest Rutherford, I get that shivery feeling that comes from being in the presence of awesomeness.
I don't even mind Helen Clark's speech about encouraging women into leadership positions. I've obviously got a chronic case of the TEDs. Is this dangerous? In case you're not one of the millions of people who have watched TED talks online, let me briefly introduce you to the club.
TED is a not-for-profit conference originating in Silicon Valley where a group of speakers give short talks of 20 minutes or less which aim to share "ideas worth spreading".
The "real" TED costs about $10,000 to attend but there are spin-off events called "TEDx", which are independently organised and more accessible.
In Auckland Sophie Tamati talks about how she created Hika, a mobile phone app to teach te reo. Rock star of the neuroscience world Richard Faull talks about his ground-breaking research which confirmed our brains can regenerate. Listening to all this makes me want to be a better, less snarky person, but old cynics die hard.
The TED format reduces messy, complex ideas to dinky tweets. Wiki New Zealand founder Lillian Grace seems to think people will change if they just get given the facts. (It's not that easy, darl).
Computer-animation specialist Mark Sagar may be doing the most mind-exploding work of all the speakers but his presentation is dense and ironically for a two-time Academy Award-winner, not Disney-fied enough.
I'm not the only one who has criticised TED for being simplistic.
The Black Swan author Nassim Taleb says TED is a "monstrosity that turns scientists and thinkers into low-level entertainers, like circus performers".
So, is TED a cult? Since TED involves worshipping the brain does that give it a free pass for its cultiness? Maybe.
Psychiatry Professor Arthur Deikin says cults form to meet two kinds of wishes - people's desire to live a meaningful life and also their desire to be taken care of. The first motive is fine but the latter has a corrupting effect.
So TED is okay as long as you don't give up your ability to think for yourself. It is the covert secret wish to return to being a child - look after me Aunty Helen! - which is a dangerous dream that makes people vulnerable to exploitation, regression and even violence.
Hmmm, there could be a TED talk in that.