History professor Paul Moon shows a peculiar enthusiasm for ripping apart some of our most beloved national myths. But incriticising the authenticity of icons like the haka, the powhiri and Whakarewarewa Maori village, has he finally crossed the line?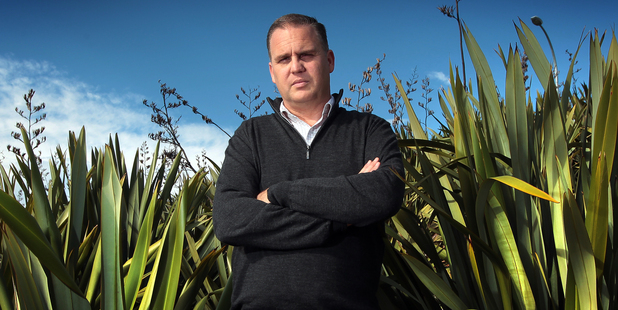 Growing up in a small house in a new subdivision on the rural fringe of West Auckland, playing a bit of cricket and occasional backyard rugby, Paul Moon never aspired to be an All Black. He never wanted to be that tough, taciturn Kiwi bloke made famous by the likes of Colin Mead and Barry Crump.
It worries him that New Zealand has built a myth around the Southern Man, the "real New Zealander", that he believes is neither real nor healthy. "The Southern Man is certainly not overly expressive, and maybe that's part of the attraction. It's a bit of a stereotype, you don't show your emotions. That's changing.
"Look at footage from 40 years ago when All Blacks scored a try. They'd look at the ground and walk off, almost as if they'd done a bit of shoplifting or something and were feeling guilty. It was very restrained. "That's not the case now. Richie McCaw, Dan Carter, they'remuch smarter than that."
In an interview with the Herald on Sunday ahead of the publication of his New Zealand history this week, Moon has criticised a "cringing" lack of authenticity in the performance of powhiri and haka at government functions, tourism villages such as Whakarewarewa, and even the "entertainment spectacle" of the All Black haka.
Moon reckons we've all been sucked in by nostalgic myths such as the Southern Man, the romantic 19th century image of Maori performing haka in grass skirts, our affection for theEnglish royal family,and of course the "100% Pure" New Zealand environment. We've been spunby politicians, historians, the media, advertising agencies - and our own desire to be part of some grand national collective of tough, brave, fair-minded Kiwis.
Just as we did back at school, we all want to fit in with the crowd. Not Moon, though. Even as a teenage boy at Massey High School, he says he never felt the same need to fit in. And that, perhaps, has freed him up to rip into these national myths that others hold so dear. "I don't like to offend people. I certainly don't want to be rude to anyone."
There's a "but" coming ... "But-imagine if you come across something and you don't scrutinise it, you don't probe at it from different directions, you leave it alone? "That's intellectually dishonest. It'snot history. It's nostalgia, made-uphistory."