Plan for GST on online purchases is impractical, but retailers have other advantages they should focus on in their efforts to retain customers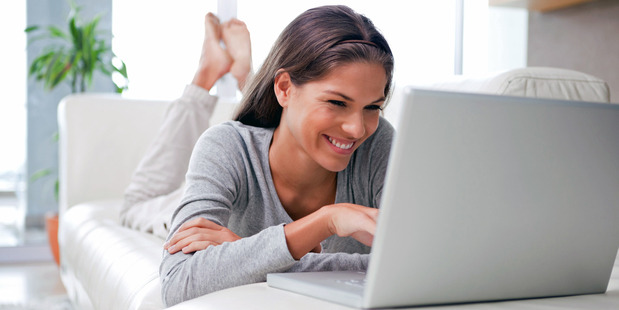 Retailers applauded this week when the Government announced that a working party was looking at whether GST could be levied on overseas online purchases worth less than $400. Their joy was shortlived.
Within a day, Customs Minister Maurice Williamson was declaring it would be virtually impossible to do. Rarely can a government-appointed taskforce have had the wind taken out of its sails quite so comprehensively.
Mr Williamson's conviction raised the question of why Customs, Inland Revenue and Treasury officials were even bothering to look at the issue. So, to an even greater degree, does the reality of online shopping which suggests he was very much on the mark.
The working party is a response to pressure on the Government from the Retailers Association and Booksellers New Zealand. For several years, they have complained that, tax-wise, they are not competing on a level playing field with the increasingly popular international online sellers of small-value items such as books, DVDs and clothing.
Applying GST on all goods bought privately overseas would swell the Government's coffers by about $300 million a year.
That sounds alluring. Experience suggests, however, that the collection of such a figure is highly unlikely, and that the Government has any number of reasons not to bow to the retailers' demand.
Not the least of the problems is collecting the GST. Mr Williamson said one of the options was to ask credit-card companies to levy the tax on overseas purchases made by customers by adding the GST to such items when they appeared on their bills.
But he essentially scotched this by noting that the buyer's presence in New Zealand at the time of the transaction would have to be confirmed. In addition, other people will set up bank accounts overseas. Predictably, also, the credit-card companies want none of this. As they pointed out, they have neither a direct relationship with shoppers or retailers nor the right to draw on a customer's account.
As well, experience in Britain, especially, confirms that more time, effort and money is spent collecting the tax than is warranted by the take. Bureaucrats there have reacted by according it a low priority, which, in turn, has resulted in uneven application.
One temptation would be to think the take could be made more worthwhile by lowering the $400 threshold. But this would discourage some online shopping to the extent that there would be widespread anger at the Government's intrusiveness.
Overseas merchants would also not take this lying down. Some would label goods as low-cost samples,a practice that could be stopped only by the opening of every parcel by Customs.
Online shopping is gaining in popularity for two reasons. One is cost, the other is greater choice. Research by the Institute for the Study of Competition and Regulations suggests wider choice is the greatest motivation, even though some local retailers undoubtedly have extravagant mark-ups. Either way, shopkeepers should appreciate that they have strengths denied online merchants. Those buying via the internet are not, for example, protected by the Consumer Guarantees Act if something goes wrong. Nor do they enjoy the full retail therapy experience.
Using these and other advantages should be the retailers' focus, not a campaign for a flawed proposition that is doomed from the outset.