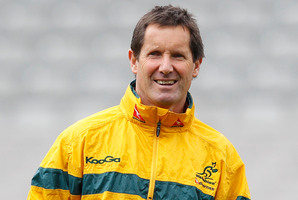 Subplots regularly threaten to overpower the main act in Australian rugby.
Social indiscretions, coaching dramas, player struggles and political infighting easily fill the week-long gaps between tests.
Take tonight and the conclusion of the Lions tour in Sydney as the tourists seek to avenge a 16-year series drought and leave the Wallabies in disarray.
Much of the pre-match navel-gazing has been about the coaching longevity of Robbie Deans and the axing of Brian O'Driscoll, rather than any strong theories on how the test will unfold.
If the hosts are beaten, the outcry will fuel the new gambling casino James Packer plans to build on the fringes of the Sydney Harbour.
Packer got his chance for the city's second casino and beat out the bid from the Echo Entertainment Group, headed by Dean's old boss John O'Neill, which runs the current Star Casino at Pyrmont.
That group's bid, a tribunal decided, would not have enough wallop for the influx of high rollers to the city so the decision went to Packer.
In much the same way, rugby's high priests are looking at Deans' ongoing bite.
He is Australia's longest-serving coach, he is a determined and resourceful man whose work ethic is as strong as anyone at the top of the sport.
Sometimes that doesn't cut it in the Big Brown Land. They always want more, they are looking for more pizzazz, the agitators are rocking the rugby cradle big time.
Time is ticking after six years. Factions are gathering. Queensland are pushing the Ewen McKenzie barrow hard while the ACT have tucked in behind Jackaroo Jake White and his push for the job.
Meanwhile, the Lions are fending off accusations after their final team selection. Rumblings coincided with the rising thirst of the visiting supporters as Irish lilts were enraged about O'Driscoll's omission.
No Scots in the starting XV brought pain from that troupe while the English took a hit with only two forwards starting tonight's final match.
The Welsh sang and toasted their boyos, reminding any who would listen that they would be lauding Gatland's verdicts when the Lions rolled though the Wallabies.
Sniffing among the supporters and criticism from broad sections of the touring media were a snapshot of the dramas for any Lions side, whatever their decisions.
There is one fair bet, not a certainty, because there could be a stalemate when referee Romaine Poite calls time. Victory, however, will give a Kiwi coach the series and another cross-reference in the history of New Zealand rugby.