Crooner has audience in the palm of his hand.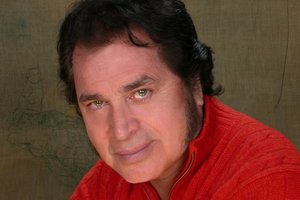 Such was the enthusiasm and adulation for 77-year-old Engelbert Humperdinck at his Saturday night show in Auckland that to criticise him in any way would undoubtedly invite an avalanche of fans to leap to his defence.
The crowd of more than 2000 were delighted with his two-hour performance at Vector Arena, which was set up in its more intimate theatre style. He was more than happy to satisfy their desire for nostalgia, including three renditions of Kiwi classic Ten Guitars in his set (once earlier, and twice during the encore), many old favourites like Quando Quando Quando, Release Me, How I Love You, and Feelings, and a couple of new tracks from his upcoming album.
Despite most of the audience being senior in years, they were a lively bunch - two women towards the front gave every song a standing ovation, and there was plenty of toe tapping, sing-alongs, and cries of "you've still got it", "you're still gorgeous", etc. One woman walked to the front to bequeath him a single red rose, to which Humperdinck replied "If I had longer lips I'd give you a kiss from up here", and he revelled in playing the heart throb, and comedian, throughout the set.
He gently poked fun at his own age, with repeated queries of "what's the next song?" to his nine-piece band; a joke that went "I don't drink as a rule ... more as a habit"; and lunging a leg up on to a monitor speaker, only to playfully struggle to get it down again.
He also impressed with his impressions of other entertainers - especially a short piece as a slightly sozzled Dean Martin (who gave Humperdinck his first big break), some jibes about Tom Jones stuffing handkerchiefs down his pants, and a sly-winking take on Willie Nelson, with whom he's recorded the Bob Dylan track Make You Feel My Love for his next album. He also sang his new duet with Elton John Something About The Way You Look Tonight, with John's lines via CD playback.
Of course there were stories aplenty throughout, including one about a Louisiana farmer with a pond, some skinny-dipping women, and a punchline involving an alligator - but he still managed to fit in more than 20 songs, and a favourite video of him performing Crosby, Sinatra & Me, with Martin on the Dean Martin Show back in 1970. It was a clear reminder of his star qualities.
He's clearly still in fine voice, and perfectly able-bodied, but it's hard to deny the cheese factor in the show has become somewhat overwhelming. The unbuttoned black shirt with the chain glinting underneath and sequined neck tie, the song arrangements that are stuck in the 80s, and the constant comedy routine mean that despite his powerful croon, many of the songs have just about lost all trace of soul.
However, this is something that the audience, and Humperdinck, seem happy to embrace - he even gleefully came out in a red dressing gown for the final encore, and you can't argue that a man who spent a good 10 minutes shaking the hands of everyone who dashed up front to dance at the end of the show is anything but generous in his performance.
Review
Who: Engelbert Humperdinck
When and where: Saturday, Vector Arena.