Closures in Otara and Papatoetoe may save money but contradict a policy that is credited with bringing about a significant drop in crime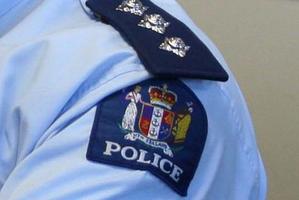 Local police officers are part of the fabric of their communities. They provide a reassuring presence and a quick response if the safety of a member of the public is threatened. Local stations should, therefore, be shut down only if there are solid grounds for believing this will have very little impact.
In the case of the Otara and Papatoetoe police stations, it is difficult to conclude that is so. Most worryingly, their closure contradicts the essence of community policing, an approach that has served the police well in recent times.
The move has been painted as a way of allowing police officers to be out in the community at all times. That, in itself, is commendable, and the Government is quick to point out that foot patrols were up 70 per cent last year. This, undoubtedly, played a part in a 7.5 per cent drop in recorded offences on 2011, the third successive year in which that figure had declined.
However, community policing is about much more than arriving from Otahuhu or Flat Bush and pounding the pavement, the policy that will be employed in Otara and Papatoetoe. It is about knowing a community. The local police officer knows, for example, the young people who are in danger of drifting into crime, and can intervene to steer them down a different path. Centralisation will save money but it will not provide this type of in-depth knowledge.
Nor will it ensure a rapid response. Assistance is close at hand in a highly visible local station. That help will be more difficult to reach if it entails tracking down an officer on the beat. Labour's police spokesman, Kris Faafoi, says closures mean people living in Blockhouse Bay now need to trek to Ponsonby to get to a police station. That is hardly a reassuring scenario.
The closures are the more puzzling in that community policing is the main reason for crime being at its lowest level in 24 years. The Papatoetoe and Otara stations clearly played their part in an impressive 11 per cent drop in recorded offences in Counties Manukau last year. Any thought that this decline could be attributed to harsher penalties is undermined by the fact that the police again resolved only 47 per cent of crimes. The police, quite rightly, have concentrated on reducing crime - a task made easier by a full-time community presence - rather than investigating offences.
Mr Faafoi says claims that the police are more accessible than ever before seem a little far-fetched in communities that lose their stations. It is hard to disagree. Most affected are older people who prefer to deal with their local officer. Many of these people have become accustomed to losing services such as post offices and banks from their communities. They adapt to this. The closure of a police station is of greater magnitude, however, in terms of the feeling of community deprivation.
Financial considerations dictate the closure of post offices and banks. The police are also making difficult financial decisions because their budget has been frozen for two years. Among their priorities is new technology, such as smartphones and tablets for front-line officers. They would be wrong, however, to downgrade the key factors behind a successful formula. Communities that lose their police station pay a cost for the dollars saved in centralisation.