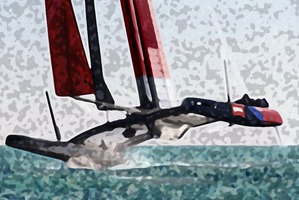 The "ruddergate" debate has become even messier, with America's Cup regatta director Iain Murray threatening to scuttle the event unless his safety recommendations are upheld by the international jury.
A "very upset" Murray called a briefing in San Francisco this morning to explain the more contentious points of his 37 safety recommendations introduced in the wake of the death of Artemis sailor Andrew Simpson.
Emirates Team New Zealand and Italian team Luna Rossa have each lodged protests with the international jury over the Murray's recommendation regarding rudder elevators. The five-member jury is scheduled to meet on Tuesday to hear the protest.
Will you watch the America's Cup? Here is the latest selection of Your Views: