PM talking down prospects of recovering MediaWorks' $22 million tax debt puts focus on Nats media relationships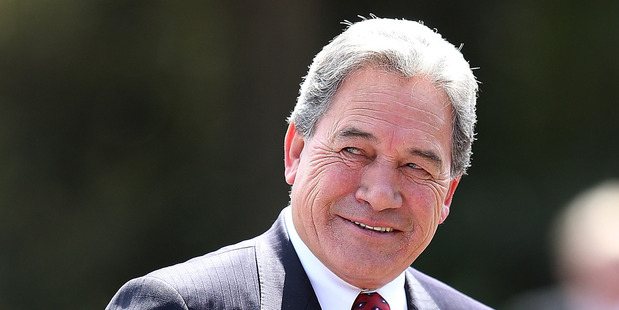 The National Party's relationship with big entertainment firms is back in the limelight, with Prime Minister John Key talking down the prospects of recovering MediaWorks' $22 million tax debt.
Key told Parliament on Tuesday he did not expect Inland Revenue would recover a $22 million IRD debt "because the company is fundamentally broke".
The banks - led by Westpac - have written off $600 million of debt, seen off the former owner private equity company Ironbridge Capital and handed the assets to receivers at KordaMentha.
New Zealand First leader Winston Peters is on the front foot on the tax debt.
He harked back to the government scheme that provided MediaWorks with a $43.3 million loan so that it could pay for its radio frequencies to stay on air, which led to allegations of cronyism.
That deal - uncovered by the Herald in 2011 after it was obscured behind a highly opaque press release - was a lifeline for MediaWorks.
At that time Steven Joyce, then the Minister of Economic Development, was in the gun.
Joyce made his fortune by selling his radio stations to MediaWorks several years ago but he resiled from the Cabinet decision that approved the lifesaver deal for MediaWorks. In 2011 the Government relationship with MediaWorks came to the fore when RadioLive allowed Key and his office to take over the afternoon show for an hour, in what was effectively a pre-election promotions show.
As for the loan, the Government insisted it was a deferred payment scheme, MediaWorks was charged an 11.3 per cent interest rate and it has since been repaid.
But the impression has lingered that MediaWorks was treated as a special case and that like SkyCity and Sky TV it has a good rapport with the Nats and their opposition to regulation.
Labour revenue spokesman David Cunliffe said there was "no indication" that any ministers had been involved in the MediaWorks tax case - and Inland Revenue does not operate that way.
But Key's approach was highly unusual and it was "an outrage" for the PM to comment on a tax case as he had done, Cunliffe said.
If Key were to comment it should be in support of taxpayer interests, Cunliffe said.
Cunliffe said Key's comments were like a message from a loud-hailer to IRD officials handling the MediaWorks debt.
Sources believe that the IRD debt was a factor in the bankers' unexpected decision to put the company into receivership, rather than a more traditional restructuring that might have left the IRD's debt intact.
Rude salute
MediaWorks' precarious financial position has been known about for a long time and Peters questioned why Inland Revenue had not sought to place MediaWorks in statutory receivership which he said would have given the IRD greater control.
Cunliffe said there were reasons why the IRD would not want to do that, including that it would be wary of taking action that put the company at risk. But Auckland University tax expert Mark Keating told the Herald there would likely be intense negotiations between IRD and MediaWorks with an attempt to recover at least part of the $22 million debt. The question is whether these negotiations will now be less intense after Key's comments.
It could be argued that the consortium of banks and creditors - led by Westpac and including Rabobank, the Bank of Scotland and Royal Bank of Scotland as well as the hedge fund TPG and Oaktree Capital Management - had taken a big hit along with Ironbridge Capital, which directly lost $169 million. That is business.
And there is good sense in maintaining MediaWorks as a going concern employing staff and providing services such as news.
Other companies, including media firms, have had disputes with IRD.
On the other hand MediaWorks has been in trouble since it was taken over in a highly leveraged deal in 2007. Ironbridge Capital paid far too much and took on far too much debt. And the banks - including Westpac which was caught holding the reins when the firm went into receivership the first time in 1990 - took the risk.
There are stories of IRD hounding some people for much smaller sums, but according to Key it is likely to walk away from $22 million.
That's entertainment
MediaWorks' bankers and other secured creditors are setting up a new firm which is expected to be up and running in the next four or five weeks, with a board headed by Rod McGeoch.
McGeoch, incidentally, is a director of SkyCity Entertainment, as is Brent Harman, who was up until recently chairman of MediaWorks.
Entertainment companies SkyCity and Sky TV have done well under National to keep regulation at bay. SkyCity Entertainment is closely aligned with the Government's tourism policy.
The Government has been involved in controversy over the process behind a deal which saw it allow more pokie machines in return for SkyCity building a new convention centre estimated to cost $402 million.
As part of the deal the Government effectively forced Television New Zealand to sell land in Hobson St, though as we go to press TVNZ - a highly reluctant seller - was still negotiating the price.
UFB lifeline
Meanwhile Sky TV - which has convinced both Labour and National administrations that it should not face regulation as pay-TV monopolies do overseas - is finally losing the protection of a laissez-faire regulatory system that Labour once bolstered (and has since begun to abandon) and of which National is still a staunch supporter.
The Commerce Commission is expected to come back with a report soon on its investigation into Sky TV's contracts with internet service providers for access to content. The commission may be the first spanner in the works for Sky's free rein, and the Nats will have to decide what action to take.
Negotiations between Sky TV and the commission are expected to be held behind the scenes, so that Sky voluntarily amends provisions in its contracts, which effectively allow it to prevent customers from buying content outside Sky, and ensure it retains control of the pay-TV market.
Critics of Sky's market dominance say there will be intense disappointment if the impact of the commission's report is limited to that - given that people fought so hard for it to look at Sky in the first place.
Sky has put huge resources into political lobbying and has wide support among Nats. But winds of competition are blowing.
While Sky TV has worked hard to lobby politicians against regulation - and acted as a brake on new services - it is now being hit by technology it has been slow at adopting itself.
The arrival of the internet TV venture Coliseum, offering live soccer games from the English Premier League, may yet spell the beginning of the end of Sky TV's dominance of sports rights.
If Sky is forced to break its exclusive deals with ISPs and other content owners bid for rights it could mean new pay-TV services have a chance.
And nobody will be more pleased about that than Crown Fibre Holdings, the company that is desperate to get competition into internet services to encourage people into buying Ultra Fast Broadband.