Labour and its leader must be tearing hair out as poll sends much needed wake-up call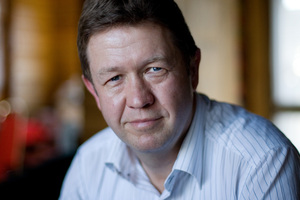 Is it time for Labour to rethink the unthinkable and think David Cunliffe? Probably not. At least not yet. Labour's MPs would not be human, however, if they were not asking themselves - if not each other - the Cunliffe question after the latest Herald-DigiPoll survey.
That is not saying something is about to happen on the leadership front. Regardless, for a party which has been pushing the snooze button in recent weeks, this poll must serve as a much-needed wake-up call.
Labour desperately needs to review both how it takes the fight to National and how it should treat its would-be partners in government - the Greens and NZ First.
The poll is a horror story of Stephen King proportions for Labour. The party has dropped close to six percentage points since the last such survey in March to register just under 31 per cent support.
David Shearer's rating as preferred Prime Minister has been slashed by a third and is back into "also ran" territory.
Labour's cuddling-up to Winston Peters has resulted in him cannibalising its support rather than National's.
While Labour has plummeted, NZ First has doubled its share of the vote and is now above the 5 per cent threshold, while National continues to cruise on close to 49 per cent of the party vote.
The survey uncannily resembles the result of the last election, leaving the observer to draw the obvious conclusion - that Labour has gone nowhere since.
Shearer is holding on to Labour's core vote, but is finding it difficult to connect with middle-ground voters in sufficient numbers.
He must be tearing his hair out. Labour has tried the big picture, big policy approach, most notably in promising to lower electricity prices and build more houses. Labour has tried to dirty John Key's image. Labour joined the campaign to give Peter Dunne the heave-ho from Key's ministry. Labour has watched National emerge largely unscathed and unblemished from debacle after mishap after debacle after mini-scandal after debacle.
None of this seems to help Labour. The party seems to be running out of options. But there is one option which is always available should things get really desperate.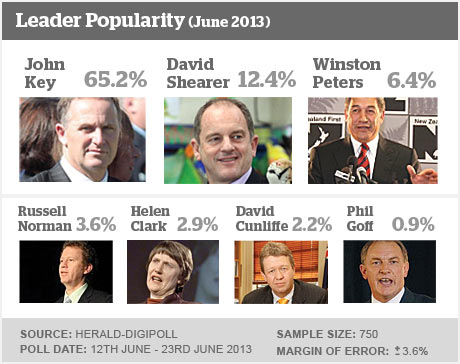 Debate on this article is now closed.